Disclosure: We only recommend hotels we've chosen and stayed at ourselves. All opinions expressed here are our own. This post may contain affiliate links that add no additional cost to you, but we may earn a small commission if you book your stay via our blog.
During my trip around Norway in the autumn of 2020, I stumbled across a part of Norway I'd never been to before, and then this beautiful waterfall 'Mardalsfossen' came to my attention.
I soon started to look up possible hotels in the area, and by coincidence, I found Angvik Gammelstad Hotel.
I was soon to be surprised with a ton of very interesting history, incredible landscape, and one of the best hotels I've stayed at for a long time.

History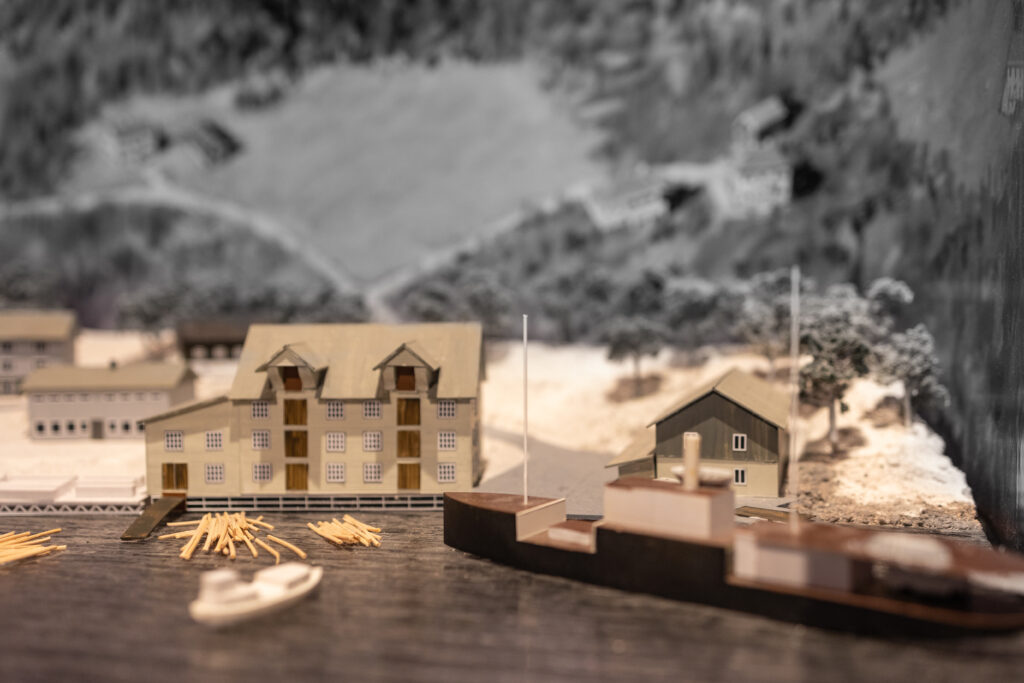 There is an incredible history connected to the city Angvik, located at Tingvollfjorden in Norway. The family is named after the city, Angik. Many generations of the family Angvik, has developed all kinds of different businesses in this region. It all started in the 1500s when the Dutch people, discovered the strength and advantages of Norwegian timber.
John and Gurianna Angvik got 14 children. 12 of them started to take care of the travelers and establishing businesses when saw an opportunity. This is what made Angiv a transportation hub – and this is why you can find the name Angvik on some of the oldest maps, even before Trondheim and Kristiansund.
Museum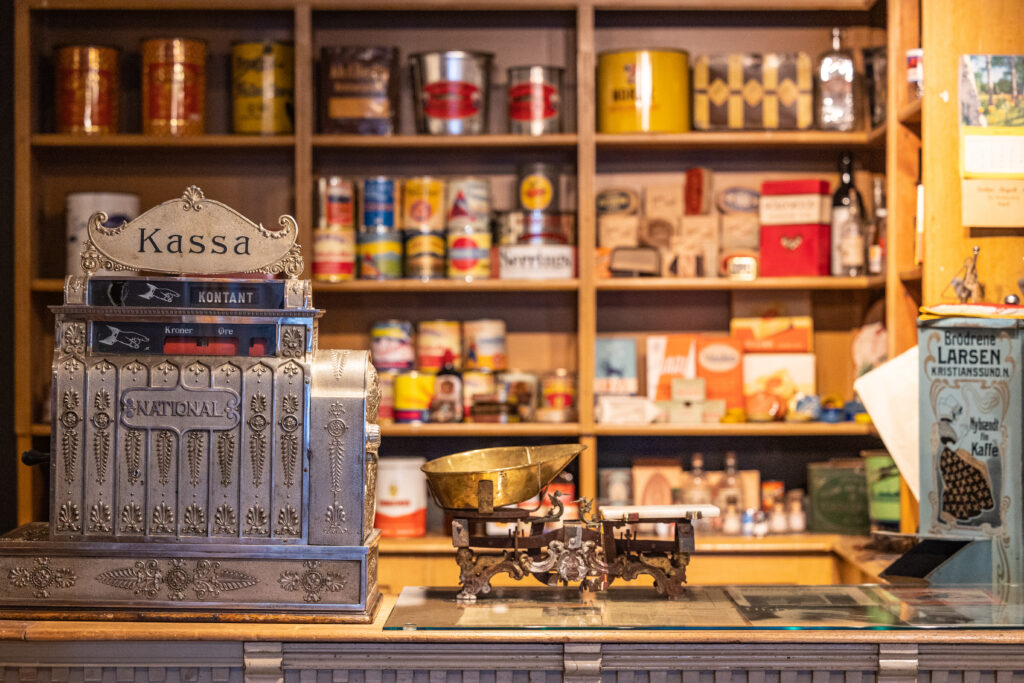 The current owner Stig, is a very well aware of the unique history of this place. This is why he decided to open up a museum in Angvik, located right next to the hotel. This museum is open and free for everyone to come in a learn more about the incredible history of Angvik.
In the museum you can have a look into the past and see all the different businesses the 12 children has created during their time.
Stig Angvik, sometimes also gives private tours and tells some of the stories himself.
Rooms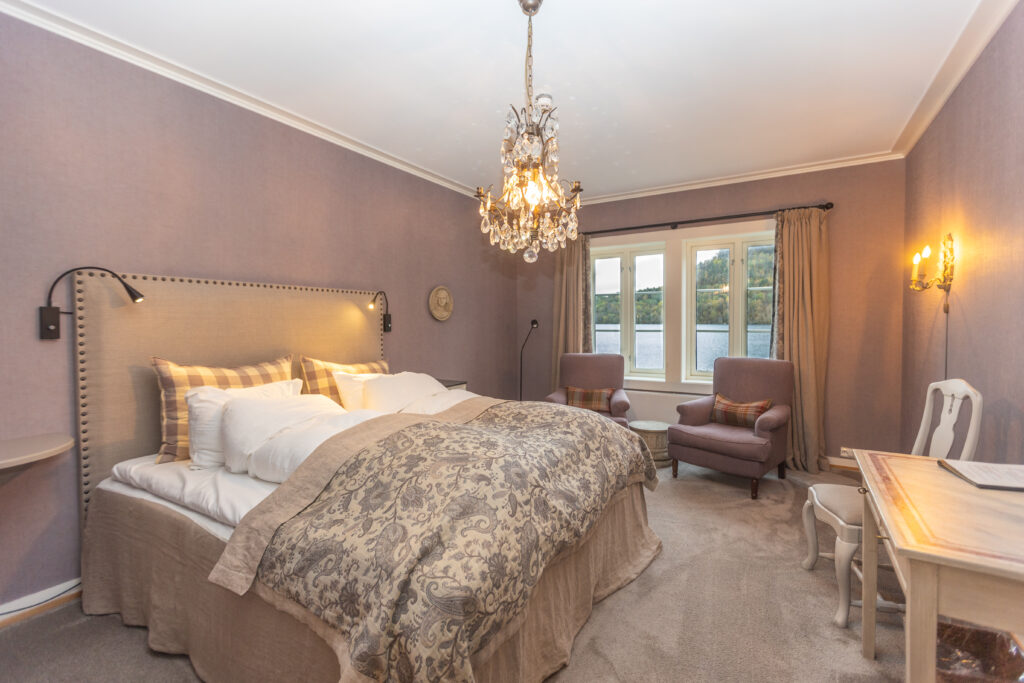 None of the rooms in this incredible hotel looks the same. The furniture you'll find inside of the hotel rooms is all created by the Angvik Funiture factory located in Angvik. The style is in my opinion very romantic but mixed with luxury and a feeling of home.
The hotel is located by the water at Tingvoldsfjorden, and most of the rooms have a great view of the peaceful landscape.
Spa
Located in the old 'Bath House' of Angvik you'll find the Spa & Wellness department. Besides having a wonderful view of nature and a peaceful interior and design – there is a sauna, a Turkish bath, and a heated pool.
I found it very refreshing to jump into the ocean and back into the hot sauna.
My first impression was that this place would be overcrowded during my stay, but that was definitely not the case at all. There was plenty of space and I went several times during the day.
Restaurant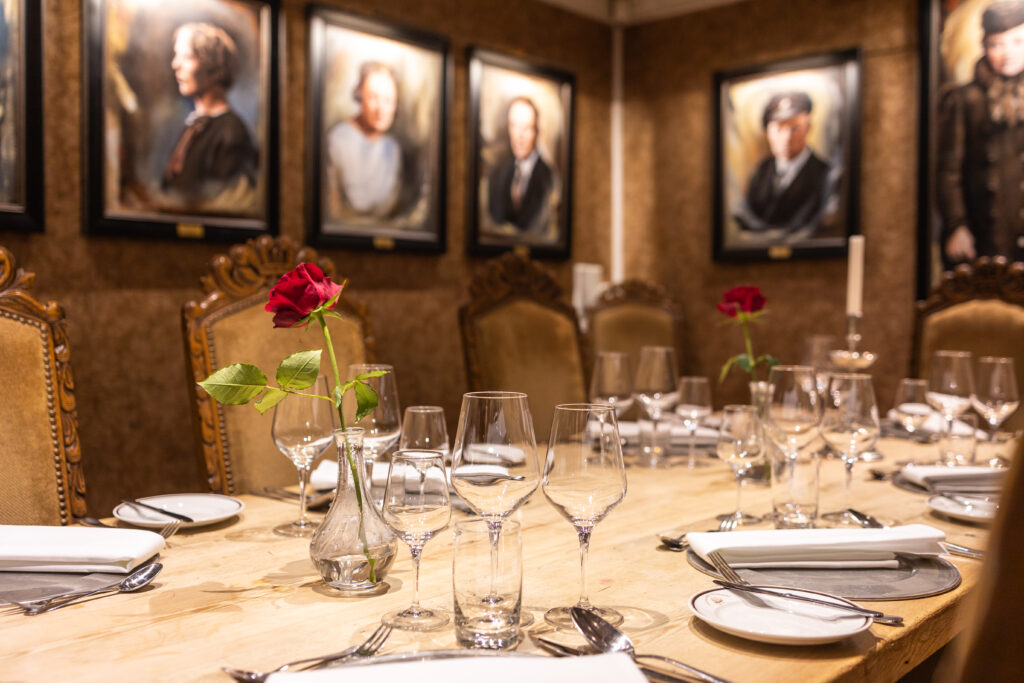 For me, a great part of staying at a hotel is also the food. I truly enjoy being spoiled with flavors and tasted I've not tried before.
At the restaurant of Angvik Gamle Handelssted Hotel, they make all the food with groceries and ingredients from locals around the area and they create the menu after the seasons.
Odd is the restaurant chef at this hotel, and he makes sure you will not leave this place disappointed. He is young, energetic, and always smiling. He is professional but at the same time an extremely warm person who will make you feel at home at the hotel. Everybody is welcome at Angvik.
Hotel Facilities
Eikesdalen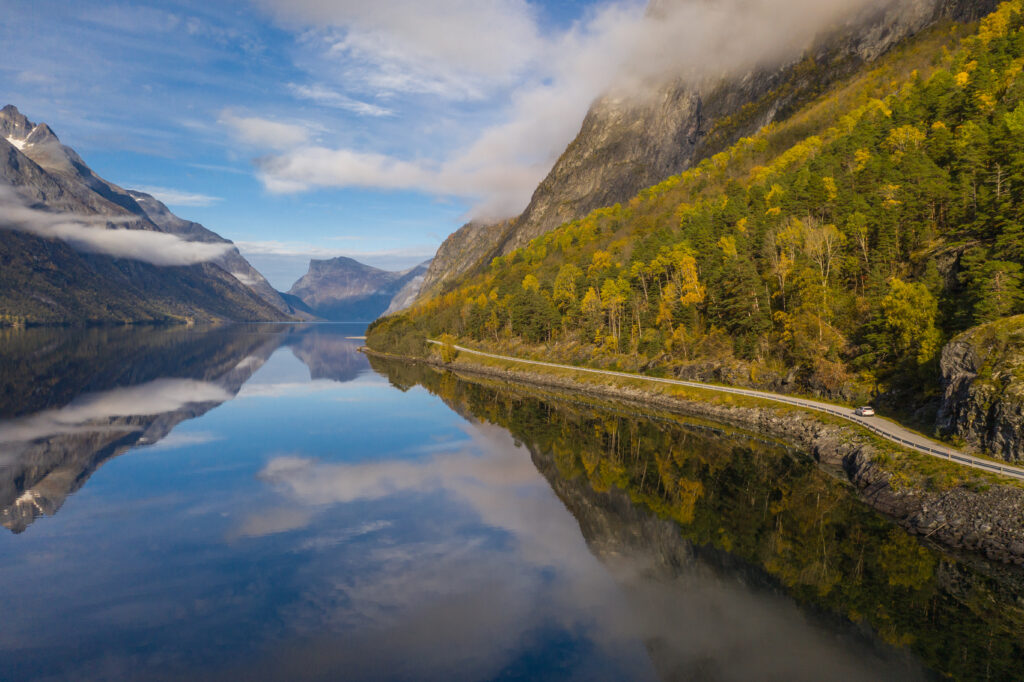 I had never heard of this valley before. The only reason I drove this way was to reach Mardalsfossen, which I've described below.
However, the drive along the water at Eikesdalen was one of the most beautiful roads. In the blog post, we wrote about Lofoten we described and showed, some of the different National Tourist Roads of Norway – this could in my opinion definitely be one of them.
Mardalsfossen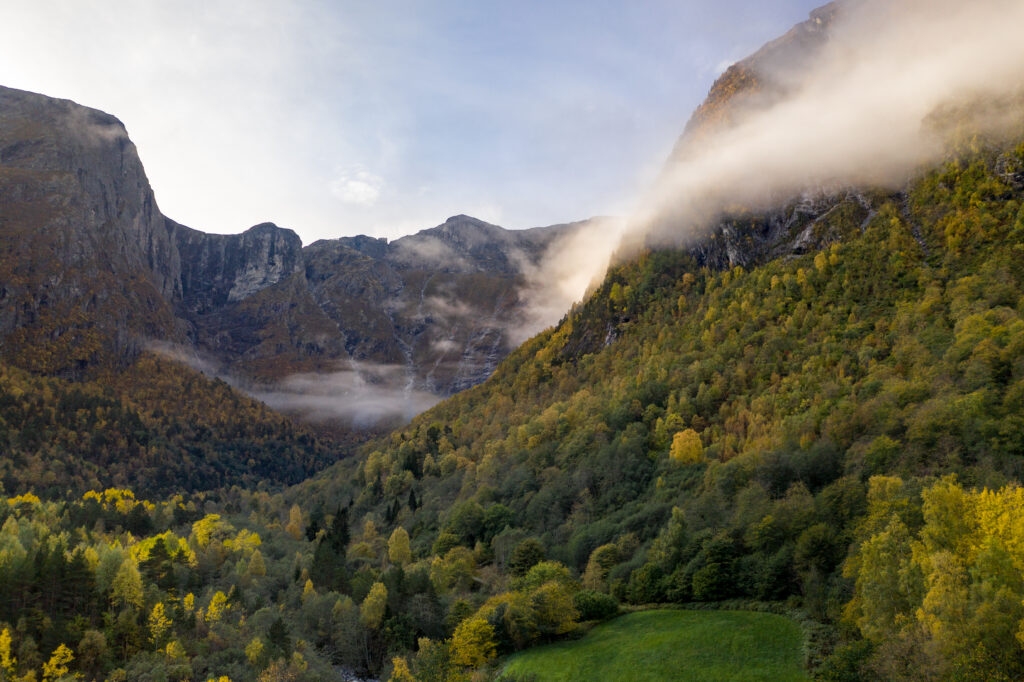 Mardalsfossen is the highest waterfall in Northern Europe. With a drop of 297 meters free fall and a total of 655 meters.
Mardalsfossen is one of the places you should definitely visit during the season of waterfalls in Norway, which is in May and June. This is when all the ice is melting in the mountains. The waterfall is used for energy-production and therefore they sometimes all "turn it off"
I knew before going that I would not experience the incredible waterfall I'd seen on Google and Instagram. But my thought was, that maybe this would also mean that there wouldn't be any people around, and I was right. I didn't meet a single person during this hike and I was definitely not disappointed!