Vietnam is wellknown for motorbikes, Bahn Mi and Hoi An, but also has a lot more to offer!
Vietnam offers adventures of every kind, beautiful landscapes, calming countryside and busy cities.
The scenery ranges from green rice fields to winding mountains and the world's biggest cave. There are incredible waterfalls, white beaches and marvelous temples. You can hike, ride a (motor)bike, go on a boat or go on a homestay visit. Vietnam beckons the adventurous and active kind, but there is also plenty to do and see if you want a more relaxing holiday.
Vietnam is known for its local homestays. Friendly local people invite you into their homes and you get the authentic Vietnamese experience. This is a unique way to get to know the country behind the touristy side. Perhaps your hosts speak English and if not sign language is international.
White bounty beaches at one of the Vietnamese islands
35km long beach in stunning Vietnamt
Getting lost in beautiful lanterns at historical city
In Vietnam you can walk on the Golden Hands Bridge in Da Nang, sail next to the pretty rice fields or find the best place to eat pho. The Vietnamese cuisine is centered on pho. You might think that you will get tired of it, but just wait and see. There are so many different variations of the popular soup that it will surprise you!
These are some of our favourite places Vietnam
Explore unforgettable destinations around the world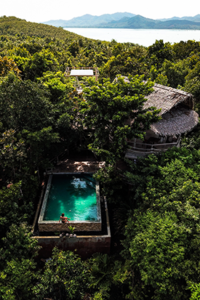 Asia
Humid jungle feel and exotic fruit sprinkles. You know you are in an Asian paradise.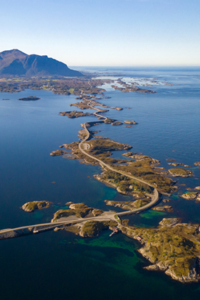 Scandinavia