Bodø is a city located in the Northern part of Norway, in the region of Nordland.
Bodø is located at the coastline, and Bodø is also the place you go, to catch a ferry to the beautiful archipelago Lofoten.
The city is rather big with a population of 50.000 inhabitants, and as in any other bigger city, you can find everything you need and like this city.
There is a small selection of restaurants in the city, and often on the weekends the Norwegians prefer to go out themselves, so make sure to book a table at the restaurants in advance, if you are visiting Bodø during the weekends.

Bodø has a beautiful harbor located at the center of the city.
There is a lovely pier with a small cafe at the end, and this is a perfect spot to watch the stunning sunset over the ocean.
Bringslifossen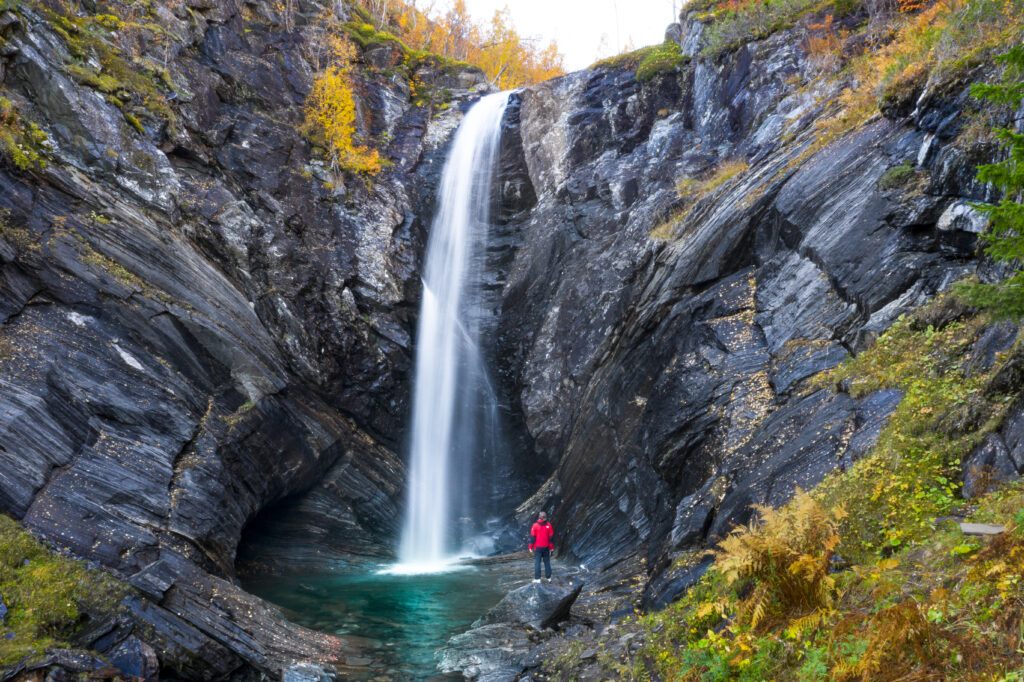 Bringslifossen is one of the hidden gems around Bodø.
Bodø is located in the ocean but surrounded by beautiful mountains and some lovely hikes nearby.
The hike from where you can park your car is only around 30 min hike.
You can choose to go to the top of the mountain, Kvalhornet, or take the small simple hike which is only around 2km.
After just 10 min walk you see the first big waterfall, which I actually thought is what I came for. But I was very positively surprised when I continued my hike and saw the big waterfall, Bringslifossen.
During this hike, I didn't meet anyone, and there a no signs towards this waterfall. But make sure to stop your car at the location below and look for the sign mentioned below.
Directions: park your car here.
Steigtindvatnet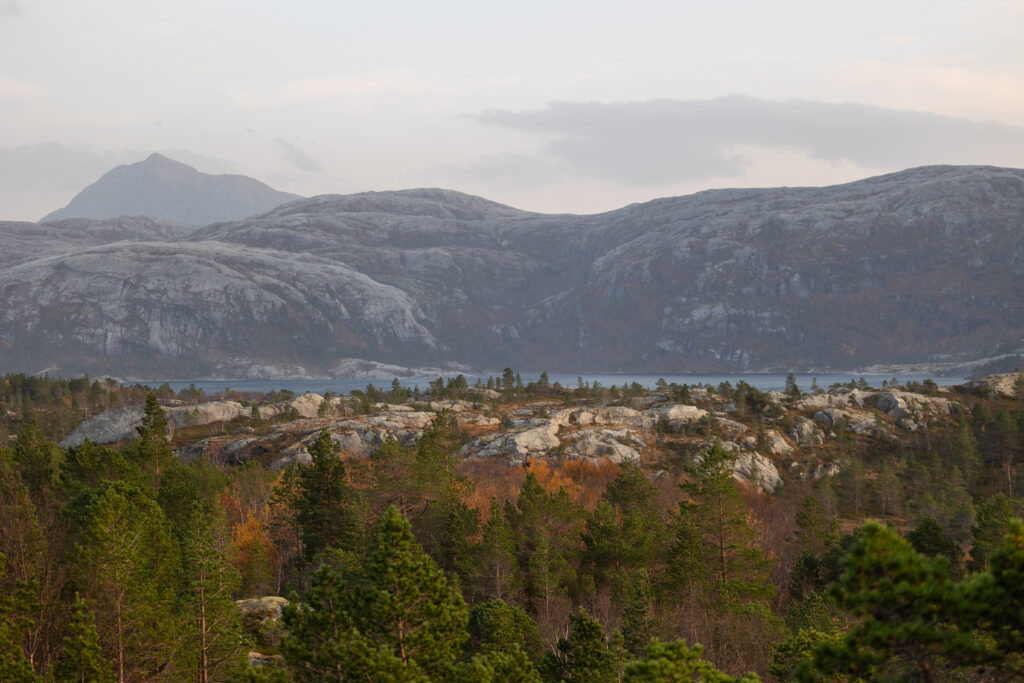 If you drive from Bodø to Festvåg you'll drive through a beautiful area in among mountains. I couldn't find any hiking trails in this area when I looked online. But I decided to drive out there anyway and found some local Norwegians, parking their cars at small parking spots along the road.
Apparently, there were several trails close to Steigtindvatnet, which is a big lake located in the mountains not far from Festvåg.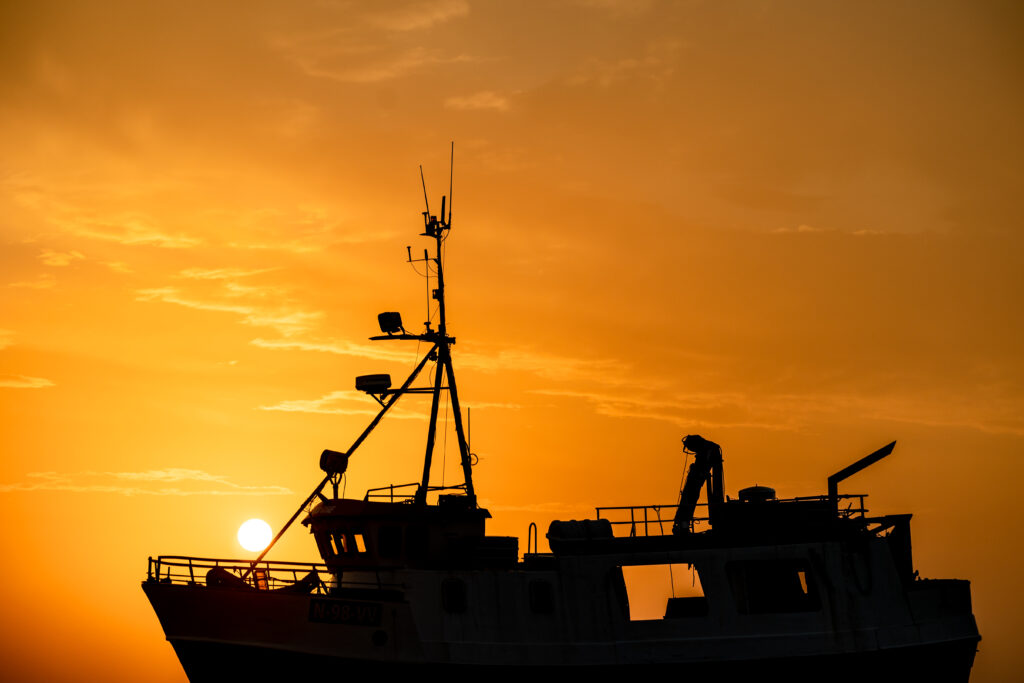 Radisson Blu Hotel, Bodø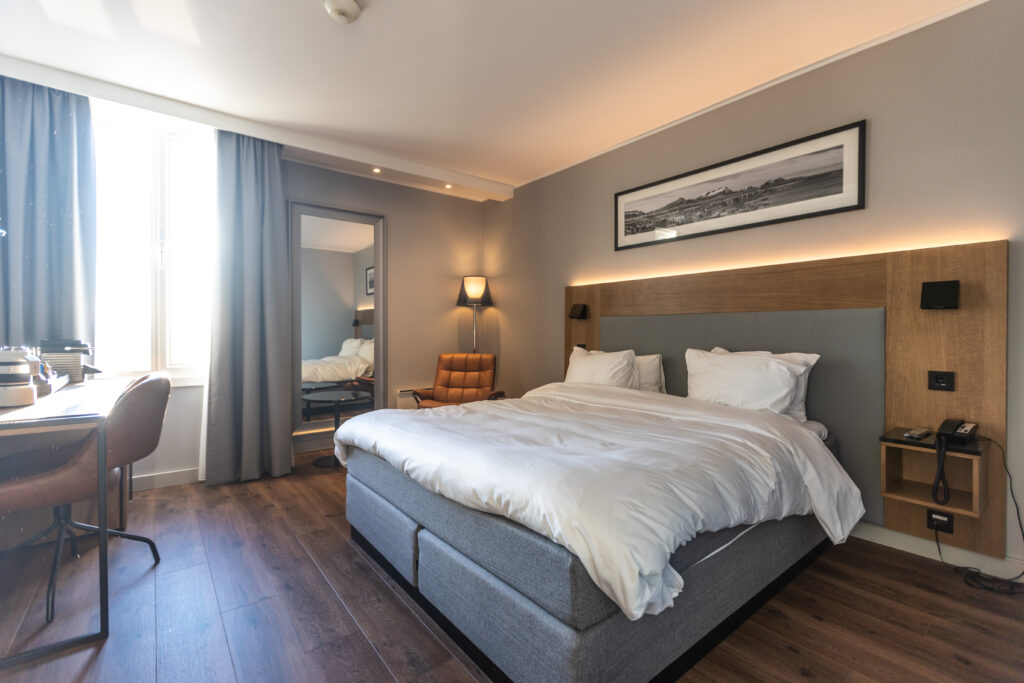 We always prefer to sleep in hotels that care about the environment. In Norway, a lot of the Radisson Hotels has been certified by Green Key International, and the Radisson Blue in Bodø is one of them.
There are several things you can do to travel more eco-friendly, and one of the easiest things is to choose a hotel that cares about the environment.
Besides that this