Germany
Germany is one of the biggest countries in Europe and therefore its scenery varies a lot from North to South. For some reason, Germany is not usually on the top of travelers' list, but it really should be. Germany is beautiful in nature and it has endless traveling opportunities and rich culture.
First of all, Berlin is the cultural capital of Europe. This is the place to go to encounter art, music, theatre, literature, and design. The city has a young vibe and is a vibrant mix of a younger generation together with the crucial history of wars. It is never sleeping and there is always something to do. Besides its culture, Berlin offers multiple historical landmarks as of course the Berlin wall. If you visit in the wintertime they have amazing Christmas markets – the best in Europe.
An old church located at the top of a hill in Bayern
Boat trip at one of the beautiful lakes in Southern Germany
One of the many beautiful old cobblestone streets in Bavaria
The south of Germany has spectacular mountains and green forests. One of the most beautiful places is the Romantic Road that will lead you to the popular Neuschwanstein Castle. Do you love Harry Potter? Then you need to visit this castle. It is a perfect caption of Hogwarts.
Germany has many other interesting cities to visit: Cologne, Munich, Frankfurt, Dresden and Hamburg. They all offer charming half-timbered houses, medieval history and multicultural food.
These are some of our favourite places in Germany
Explore unforgettable destinations around the world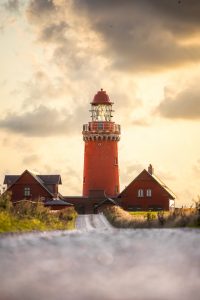 Denmark
Denmark – the land of beautiful coastlines, innovative architecture, and a very old history marked by village churches and Viking castles.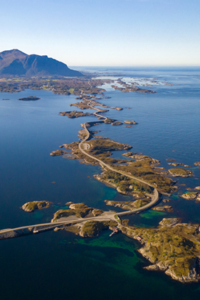 Scandinavia