Thailand
Thailand is a popular travel destination for many families, backpackers and couples. This is no wonder, since Thailand has beautiful beaches, amazing food and fun clubs.
Thailand is so much more though. It has a history deeply rooted in their monarchy. In 2016 their beloved king died and the whole country was in mourning for several months. At the same time Thailand is very liberal in its definition of genders and has broken with stereotypes. Thailand is officially Buddhist and therefore the country has many temples and statues of Buddha to behold. You cannot touch the statues, since Buddha is a holy figure. Thailand's culture and history have many aspects which are interesting to dive into.
An infinity pool is seen from above located in the jungle
Morning at a rooftop swimming pool in Bangkok
Taking care of the elephants in the northern part of Thailand
If you just want a relaxing holiday, Thailand is the perfect place. Its many islands are full of beautiful beaches, the water is crystal clear and you can go on a boat ride to enjoy their many caves or go snorkeling.
If you want to see something a bit different, you can travel to the beautiful Chiang Mai in the north. Here you can explore ancient cities, national parks and temples. You might even witness some wild animals and if not – you can always go to the zoo.
These are some of our favourite places in Thailand
Explore unforgettable destinations around the world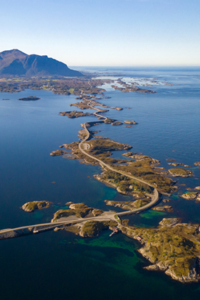 Scandinavia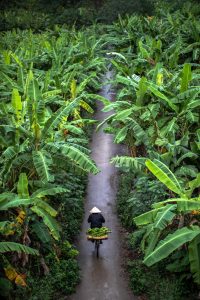 Vietnam
Vietnam offers adventures of every kind, beautiful landscapes, calming countryside and busy cities.