In this blog post, I will explain a bit about what Northern Lights also called its Latin name, Aurora Borealis, is and how you can capture it on camera.
Northern Lights is with no comparison the most breathtaking natural phenomenon I've ever seen!
I bet that if you ask people who've been lucky enough to experience Northern Lights, they all know exactly where they saw it, and how it felt like.
I simply cannot stop smiling and I'm even giggling when I experience the Northern Lights dancing across the sky.
Where to see Northern Lights
Northern Lights are only visible north of the polar circle and here we call it Aurora Borealis. Many people don't know this, but there is also a similar phenomenon happening in the south called Southern Lights or Aurora Australis.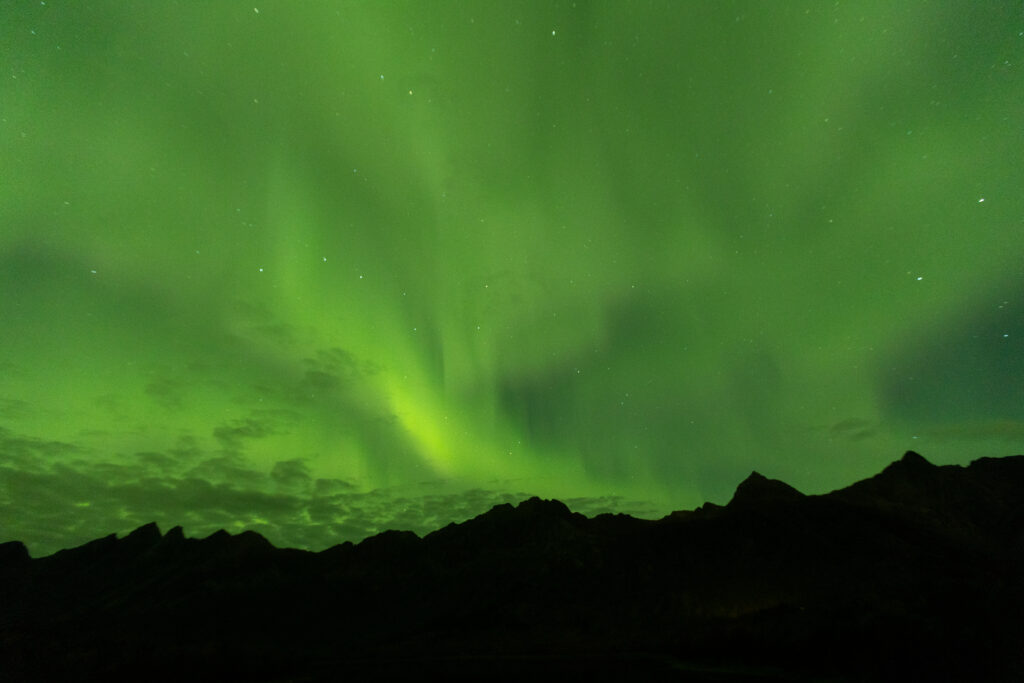 When is the best time to see the Northern Lights?
It's important to remember that even though you follow all these guidelines, and are located at the right place at the right time – it's also about being very lucky. However, this is what I love about nature – you can't just buy a ticket as you do for an amusement park and get entertained – this is the universe that's controlling if you get to see it or not.
The best time of the year to spot the Northern Lights dancing across the sky is during the wintertime. You need complete darkness to watch the Northern Light.
How to prepare for a Northern Lights hunt
We have now established where and when it's possible to see the Northern Lights. But as also mentioned, you have to be lucky even though the circumstances are right.

All the times I've gone hunting for Northern Lights, I've seen the Aurora dancing on the sky
I use a few different apps and techniques to prepare to go see the Northern Lights.
How to capture Northern Lights on camera
Northern Lights can vary in different grey, green and purple colors.
It can be dancing in the sky and moving like a snake or it can simply line.
Everything about the Northern Lights is fascinating and while being out in the field looking for the lights, it's easy to panic and stress around with your camera because you're afraid you aren't going to capture this incredible moment on camera. And no, you cannot use your mobile phone.
I've tried to make a list of the different camera equipment I use while going hunting for the Northern Light, but also the settings I use and motifs.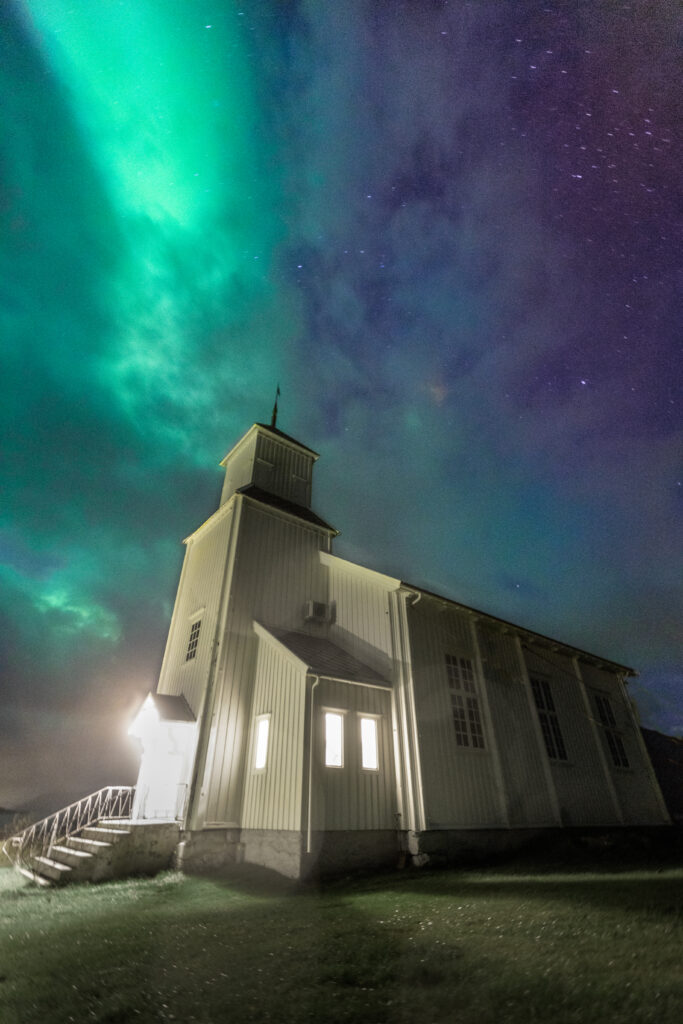 Best tips to Northern Lights photography and Astrophotography
Now you have the right place, the right timing and you have the right gear with you. However, you still need to be able to use these things the correct way while being out there hunting the Northern Lights.
All these guidelines are also useable for astrophotography which can be done anywhere. And you can also use these tips for taking long exposure pictures of cities.
Pictures are incredible but sometimes you need to make a video or a timelapse to capture motifs such as the Northern Lights. But no matter if you take pictures of videoes, the same tips below counts.