Places to visit in Iceland?
I receive a lot of recommendations before our journey to Iceland, but I have to admit it was not easy to choose which places to visit in Iceland!
This adventure was with my good friend Kristofer and we both share a passion for outdoor life and photography, which is also why Iceland was the perfect location!
The list of places we visited goes on an on and if you see any places below without a description or location, please don´t hesitate to contact me and ask questions!
— This blogpost contains affiliate links —
3 Tips:
Rent a 4×4 and drive around yourself
Do not stay in Reykjavik but at B&B or Hotels around the island
Most of the beautiful scenic attractions are open 24/7. All tourist buses are there from 10-17 so make sure to get there for sunrise or sunset and you will have everything to yourself.
Prices:
Restaurant:
Cheap Meal = 15 euro
3 courses medium dinner = 50 euro
Beer = 9 euro
A glass of wine = 9 euro
coffee = 4 euro
After spending a week in Iceland I am not sure exactly what was part of the Golden Circle and what wasn´t.
It seems like you are driving around in an enormous national park driving from one magnificent natural wonder to another.
It is not strange that 80% of all tourist going to Iceland is there for nature and the majority stays in Reykjavik and do daily excursions to Golden Circle. Check out prices here
Kerið: Volcanic Crater Lake
Þingvellir: National Park
Gullfoss: Most famous waterfall in Iceland
Skogafoss: Massive waterfall (possible to walk up to the top)
Seljalandsfoss: Waterfall (possible to walk inside the waterfall)
Geyser (Strokkur): Hot Spring
Öxarárfoss: Water (unique surroundings and remote landscape)
Solheimasandur Plane Wreck: Flight Wreck (2-hours walk)
Blue Lagoon & Seljavallalaug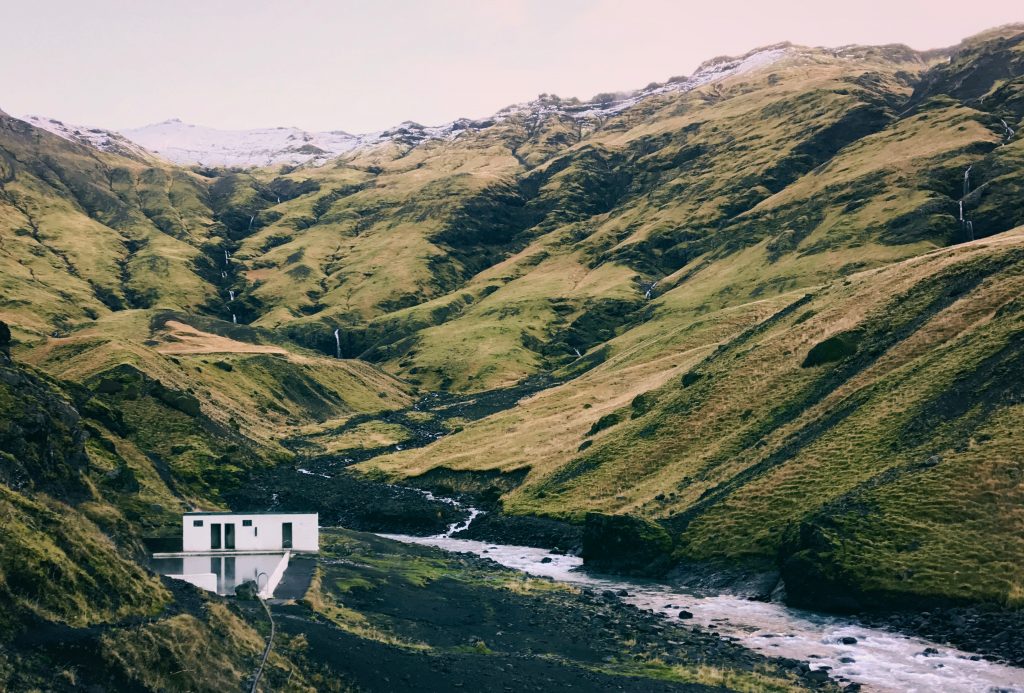 We woke up and drove off to Seljavallalaug, which is the oldest swimming pool in Iceland.
You need to park your car around 20 min walk to Seljavallalaug swimming pool which and the walk is not the easiest due to small rivers and slippery stones but when you get there it´s all worth it!
We were very lucky and only had to share our dip with a local couple who was doing their daily routines.
Be careful when trying to get there because the GPS might show you to a village 40 min from there with the same name.
This is the correct address and location:
Address: Seljavellir, Iceland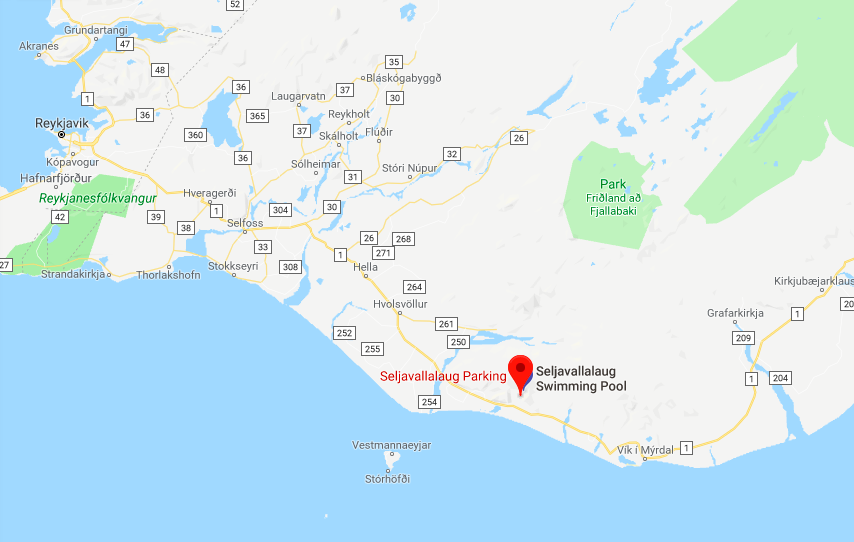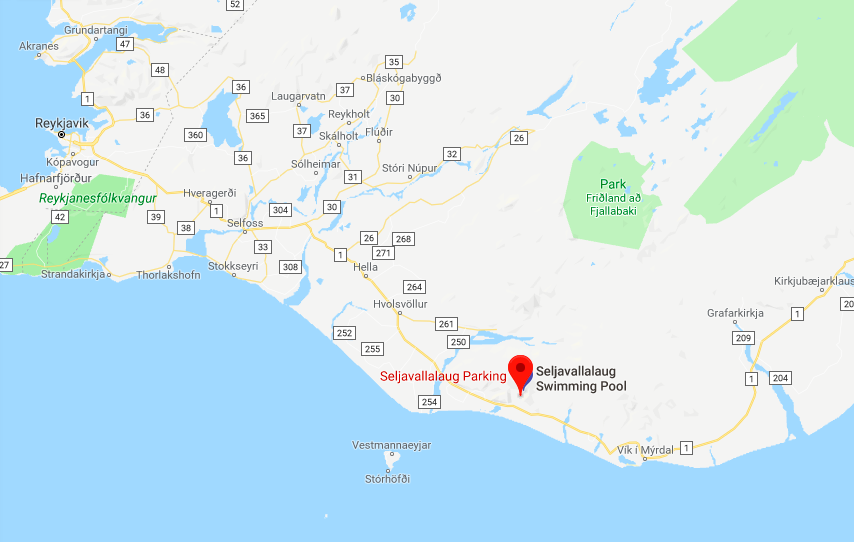 Black Sand Beach
This is definitely one of the most unique locations we have ever seen and one of the places to visit in Iceland.
The contrast between the black sand of lava from the vulcanos, the green mountain tops and the enormous waves from the ocean.
However this is definitely one of the places to visit either early in the morning or for sunset, otherwise, you might experience a lot of tourist at the beach.
Diamond Beach & Jökulsárlón Glacial Lagoon
As mentioned earlier Iceland is called the country of fire and ice, but to be honest I didn't expect to see massive pieces of ice floating around in the water like at the Jökulsárlón Glacial Lagoon! This was truly one of the most magnificent things we saw doing our stay in Iceland and another place to visit in Iceland!
Hjalparfoss, Gjáin & Haifoss
These are 3 waterfalls located close to the Golden Circle but not a place a lot of tourist reaches due to the 1 hour longer drive than the regular tourist attractions at the Golden Circle.
However, these are the most beautiful and unique waterfalls we saw in Iceland and we had them completely to our selves.
Gjáin and Haifoss are the most remarkable ones and the ones you should priorities if hunting waterfalls!
>> This is one of the places you need your 4×4 <<
Northern Light
Without a doubt the biggest highlight of the trip!
Neither of us had ever experienced this before. we were quite afraid if we would be that lucky to discover this nature fænonomen that everybody speaks so highly off. And to honest, we were also afraid that Northern Light had been hyped too much. However, this was definitely not the case!
We saw the northern light 3-4 times doing our stay in Iceland. It is by far the most incredible experience we have ever had!
The light was as green and clear as on the pictures below – but we were also very lucky!
A lot of people we met, unfortunately, didn't have the same success as us and did not manage to see the northern light.
Something that helped us a lot is the apps mentioned below. They help you chasing the northern light in Iceland With the apps it's a little easier but not a guarantee!
Northern Light App's:
Photo Pills is an app created for photographers. We use it for tracking stars and predicting when the moon and sunrise and sets.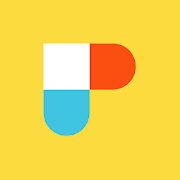 Auroranow will forecast and predict the KP index and magnetic field circle for the coming days.
You can easily see how many percentages of possibility there is around you to see the northern light.
Northern Light (Purple N)
This app is run by a community you join and help other people to discover northern light.
It is quite simple, you update the app as soon as you see the northern light. And other people in the community get a notification. That northern light has been spotted at your location.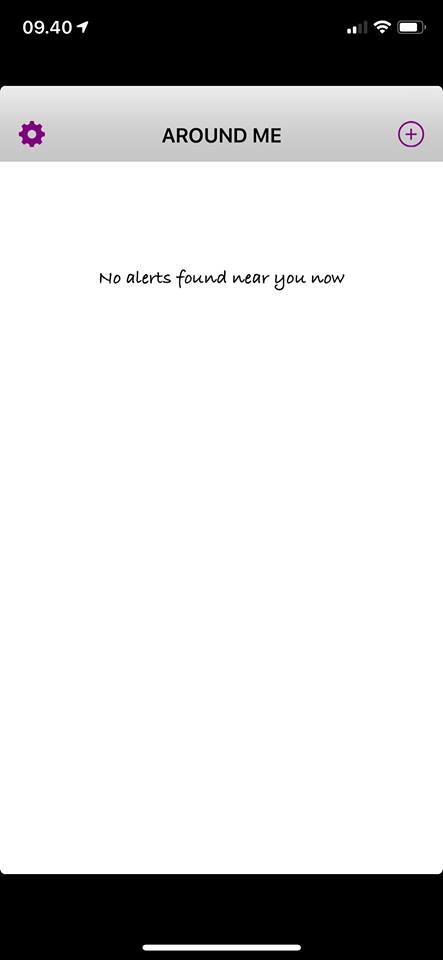 Iceland Weather Forecast
The weather in Iceland can change quite a lot.
This website is perfect for weather updates. You will get warnings every hour and let you know if roads are closed and so on.