Disclosure: We only recommend hotels we've chosen and stayed at ourselves. All opinions expressed here are our own. This post may contain affiliate links that add no additional cost to you, but we may earn a small commission if you book your stay via our blog.
During my trip around Norway in autumn 2020, I stopped and spend one night at the tallest house in the world made of wood. During our last trip around Norway in 2019, we saw this construction of this unique hotel from the high-way. Back then we could already see how majestic this hotel was – and definitely something we had to try one day.

Since the Wood Hotel was pretty new when I visited there weren't a lot of pictures and stories about the hotel. I had read a bunch of different articles about the hotel construction and the sustainability policies of the Hotel. But I didn't really know what kind of hotel I was about to experience.
Rooms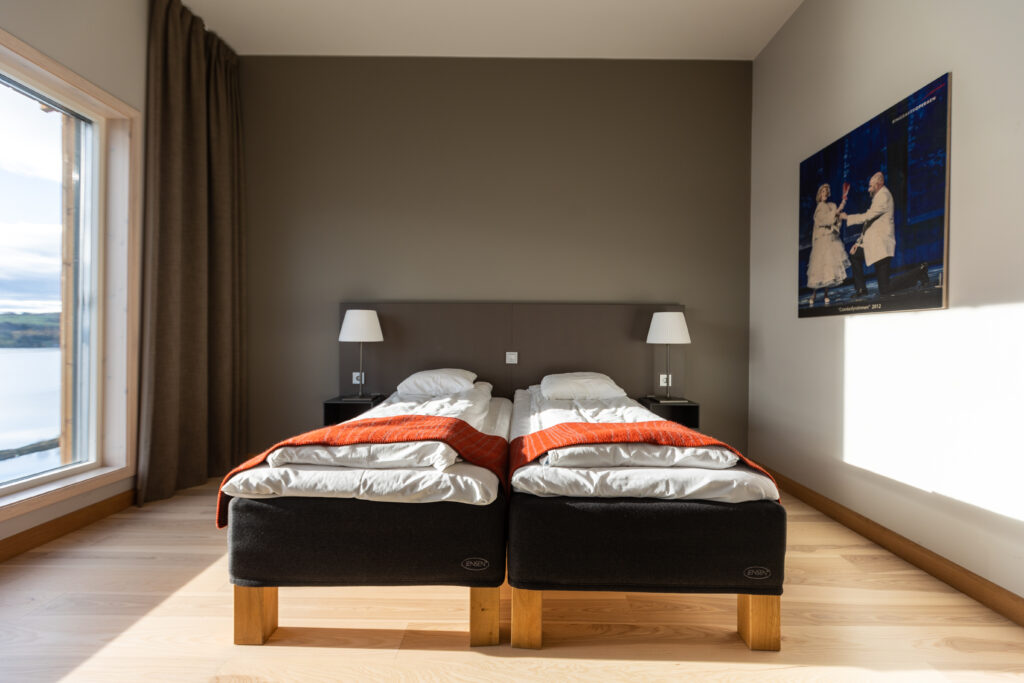 There are several types of different room types at the Wood Hotel.
You can book room types for both solo travelers, couples, or families.
Since the hotel is completely new – all furniture and interior are all brand new. They've kept the theme of wood, and basically, everything you find in the room is made of wood.
The hotel is as mentioned located next to the largest lake in Norway, and many of the hotel rooms have a view of the stunning lake.
Restaurant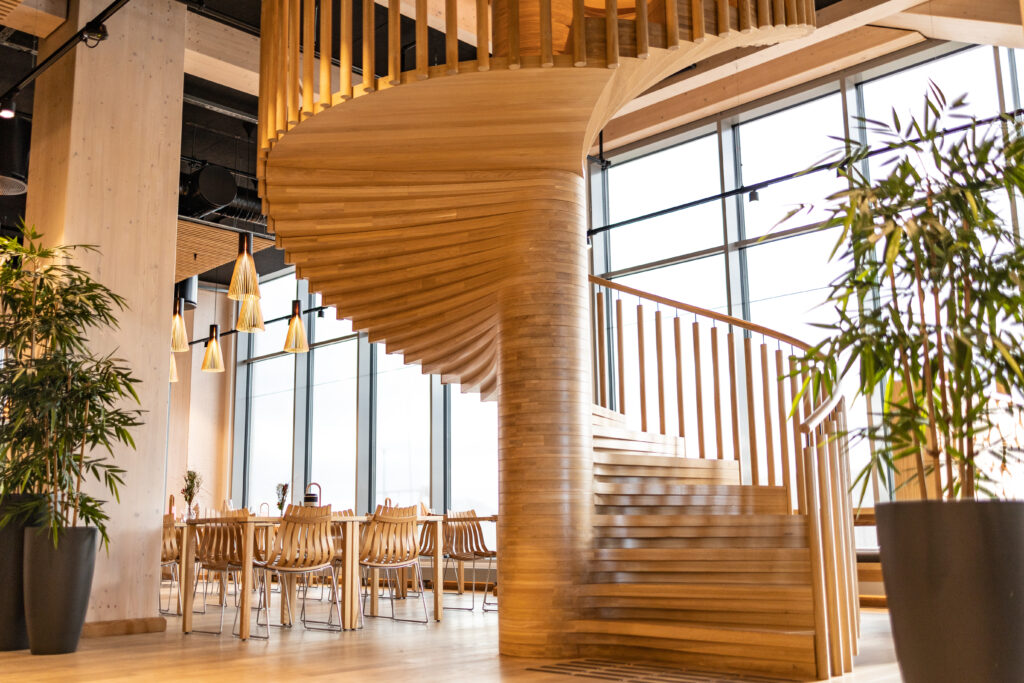 When you enter the hotel from the parking lot, you most likely enter the restaurant of Wood Hotel.
The restaurant offers a range of food and beverage experiences. They focus on locally produced ingredients to give their guests the ultimate dining experience. The menu and food are pretty simple but had a great taste.
You can check out their dinner menu here.
Recreational Area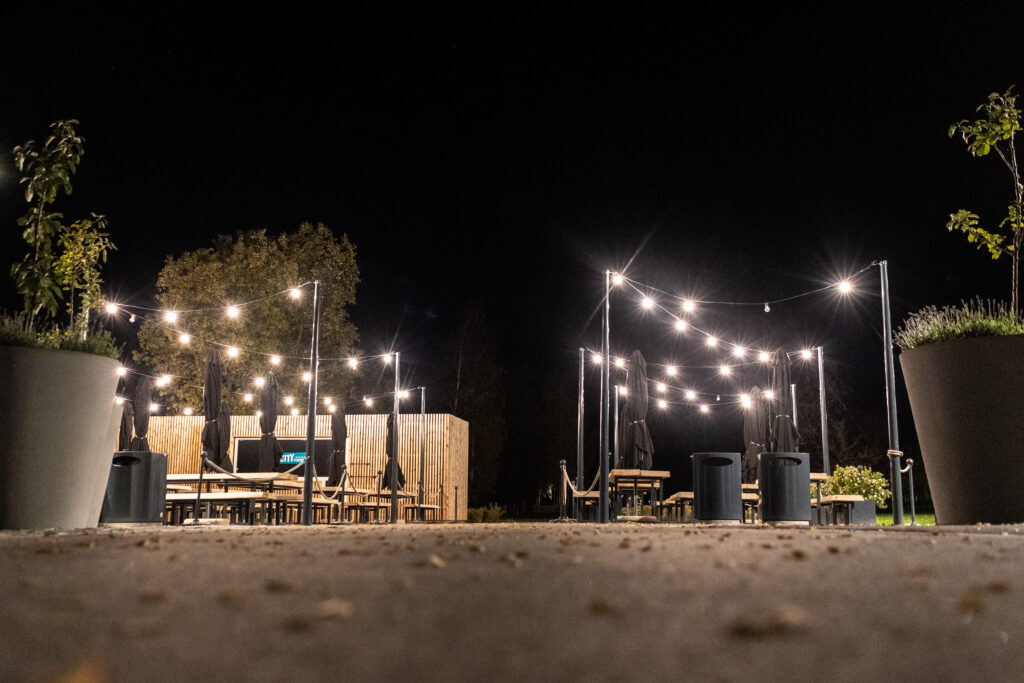 The Wood Hotel is located in the city Brumunddal.
Mjøstårnet which is also a given name for the Wood Hotel is part of a huge change in this area of Brummunddal. More than 150 million NOK has been invested in a recreational area.
There is a ton of different outdoor areas for kids and families.
In the outdoor area, you'll also find volley nets and petanque for the great summer days.
My visit to the Wood Hotel was definitely a good experience. But I will be very honest to say that it's a great hotel for one night. Mainly for the experience of trying to stay in an 18 stories building made of wood.
The hotel is located next to a highway and there is still a lot of construction going on in front of the hotel. They are building 3 smaller towers next to the main building which won't be completed before 2023. This is however not something you notice while staying at the hotel – it's just very important for us to be transparent about these kinds of things.