Höga Kusten translated to English means 'High Coast'.
This area is located 500km north of Stockholm and is a part of the coast of Sweden on the Gulf of Bothnia.
Höga Kusten has a lot to offer but is especially a great destination for people who prefer the outdoor life. There is a huge national park called Skuleskogen Nationalpark with lots of different tracks to hike.
Höga Kusten is a combination of lots of fjords, small islands, and beautiful lakes.
We visited during September and this beautiful region was far from overcrowded.

Bönhamn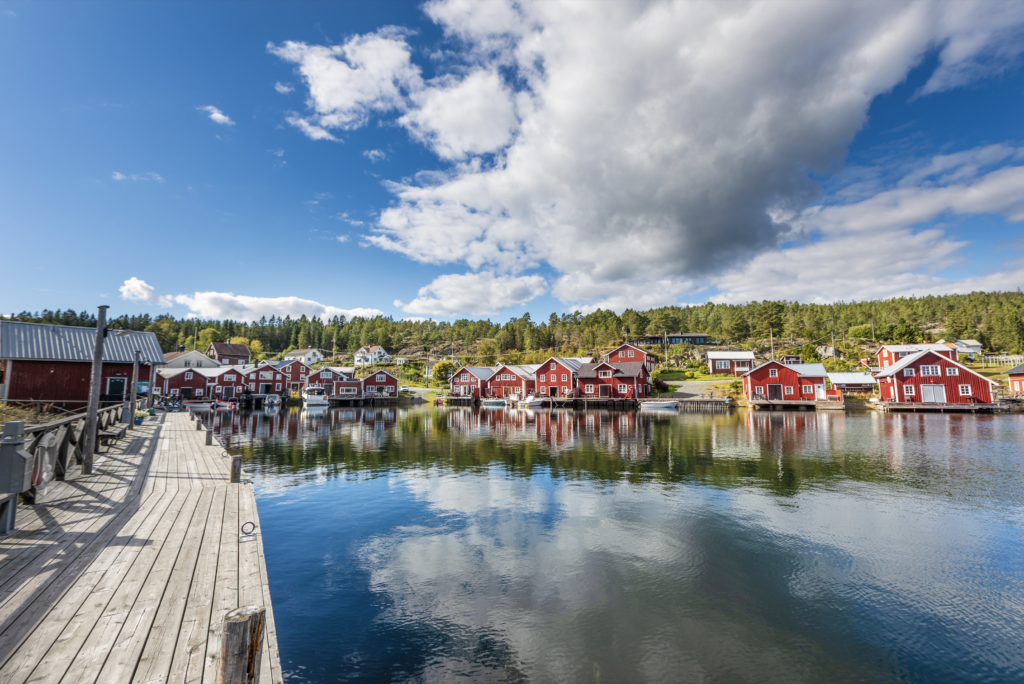 Bönhamn is the most cozy little fishing village located in one of the fjords at Höga Kusten.
Bönhamn has several excellent hiking trails and a fishing chapel from 1659.
Bönhamns Brygga offers a great cup of coffee and lunch and you can watch the calm ocean from the café.
Skuleskogen Nationalpark
Skuleskogen is a Nationalpark located at Västernorrland County.
This national park has plenty of several hiking trails suitable for all kinds of travelers. We parked at the "south entrance" and had a beautiful hike into one of the tallest points Slåttdalsberget. The hike was about 3.5 km but be aware that this national park is characterized as very rough with many rocky peaks.
During our hike, we saw people of all ages and families with kids hiking the same trail as us. However, these people were Swedish and basically born hiking. So plan your trip before you go on an adventure in one of the most stunning national parks in Sweden.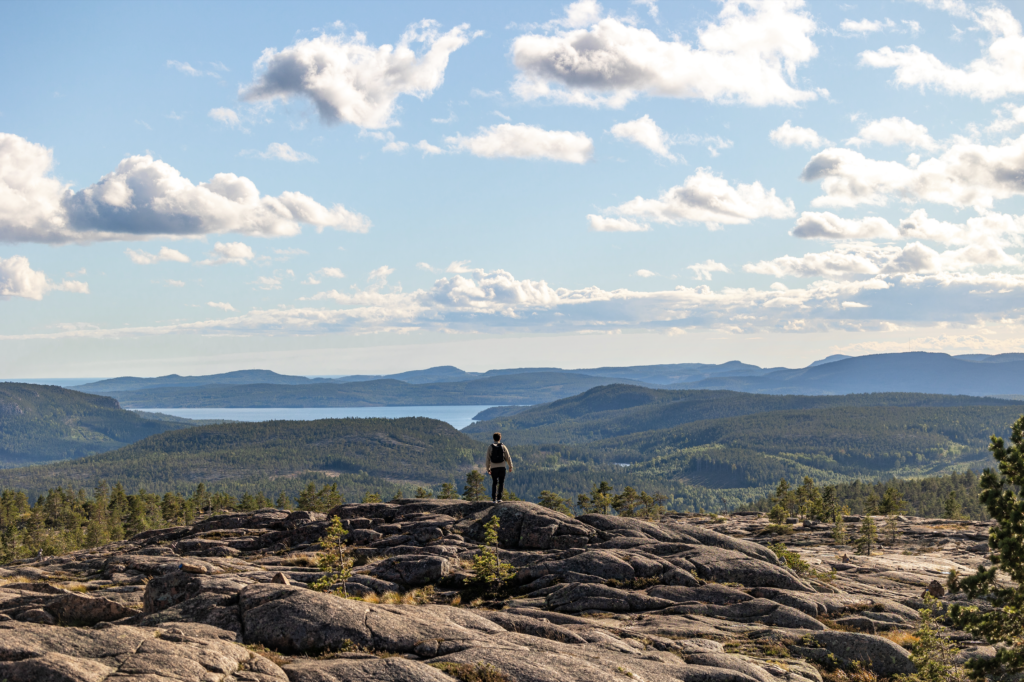 Slåttdalsskrevan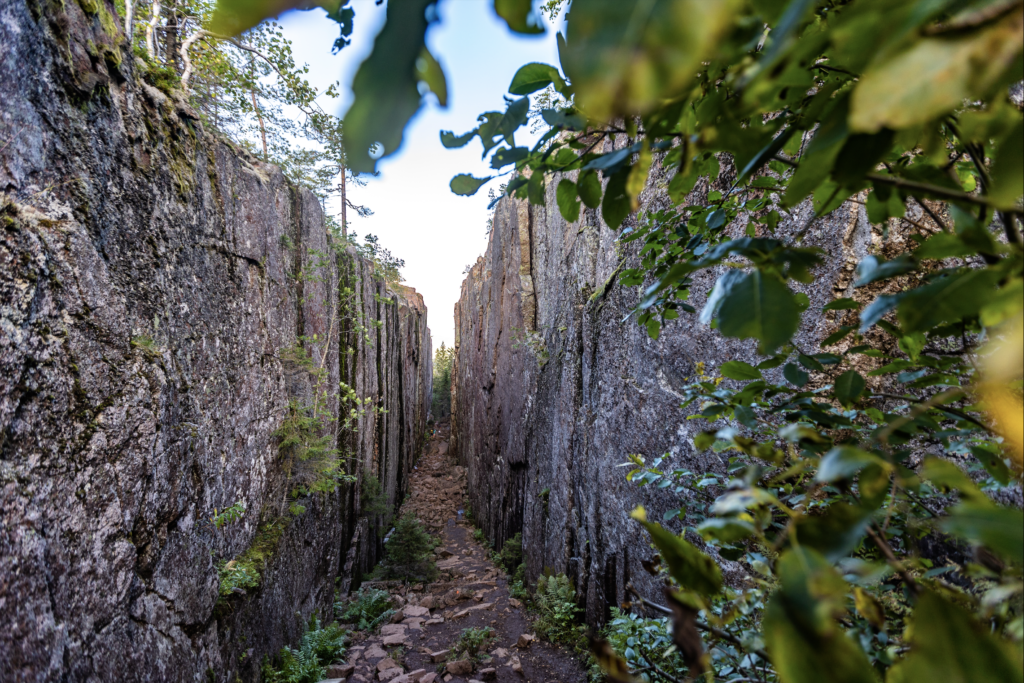 Slåttdalsskrevan is a 200 meter long and 30-meter deep crack which is about 7-meter wides and splits the Slåttdalsberget in two.
This unique and breathtaking spot is located at Skuleskogen Nationalpark and is reachable from both entrances of the National Park.
Slåttdalsberget is one of the highest points at the National Park.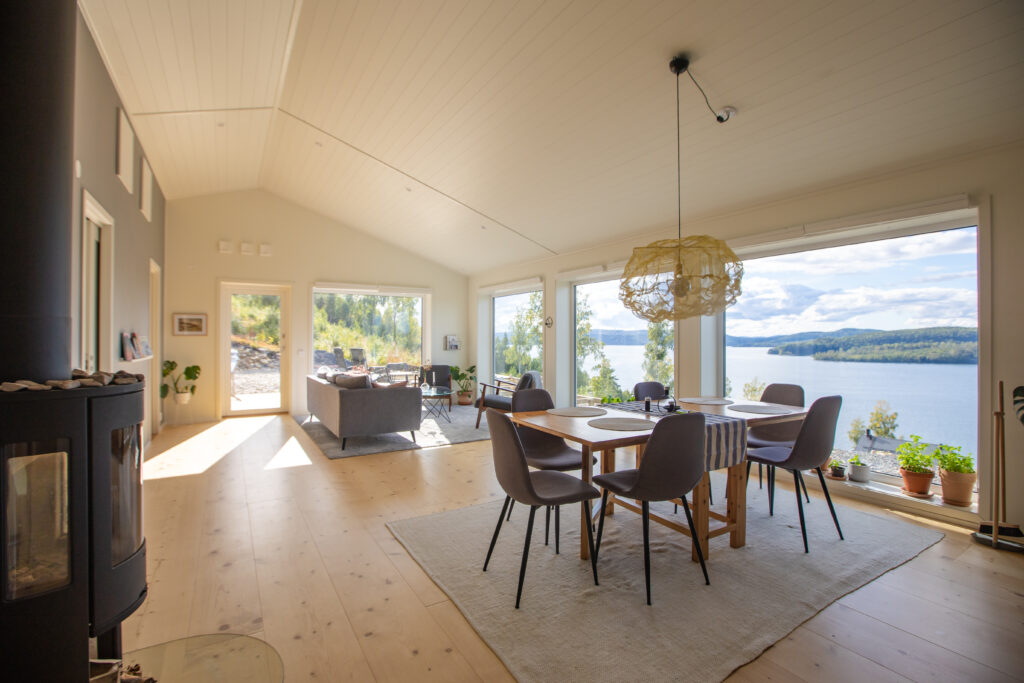 High Coast Villa