This blog post is written in collaboration with Løvtag where we stayed during our eco-friendly staycation around Denmark. 
Løvtag is something we have been waiting for in Denmark for a long time!
What makes Løvtag so special? – First of all, it is the first treetop cabin hotel in Denmark. Besides that, it has the perfect combination of luxury and wildlife! You are located right in between huge trees and nature is your aquarium through the great big panorama windows and the rooftop terrace.
The cabin is designed by architect Sigurd Larsen.
Incredible interior and design
Everything inside of this treetop cabin is from the lovely brand 'Hay' which fits perfectly in our opinion.
Sigurd Larsen has designed the cabins after Nordic minimalism and utilizing every cubic centimeter to its utmost.
The minimalistic design and choice of furniture make the cabin very bright and light.
Facilities
There is a great little kitchen at Løvtag with everything you need.
At the kitchen, you will find 2 hotspots with pots and pans and a kettle to boil water in. Be aware that there is no oven in the kitchen.
We received a lovely good bag when we arrived with locally made products for breakfast that could fit in the refrigerator.
There is a small bathroom with a flush toilet and sink and best of all is the outdoor open-air shower with hot water. Let´s just say we took a shower more than usual during our stay at Løvtag.
Conclusion
We are so in love with Løvtag and we could easily have spent two more nights in this lovely treetop cabin.
The hotel only just opened last month and of couse, there is space for improvements. But there always is and we are also becoming more and pickier since we have spent more than 500 nights in hotels.
The plan is to build 8 more treetop cabins as Løvtag and we cannot wait to follow the journey and see how it turns out.
The surroundings on Als Odde
Løvtag is located in a beautiful little forest in Jutland, Denmark.
The area of Løvtag has a lot to offer and you do not have to drive far to reach incredible destinations.
Rebild Bakker
Rebild Bakker is located in Rebild Bakker national park and has been called "the top of hiking" in Denmark.
It is especially beautiful in August-September when all the gorgeous purple heather starts popping up everywhere.
Rebild Bakker is located only 30 minutes away from Løvtag in driving distance.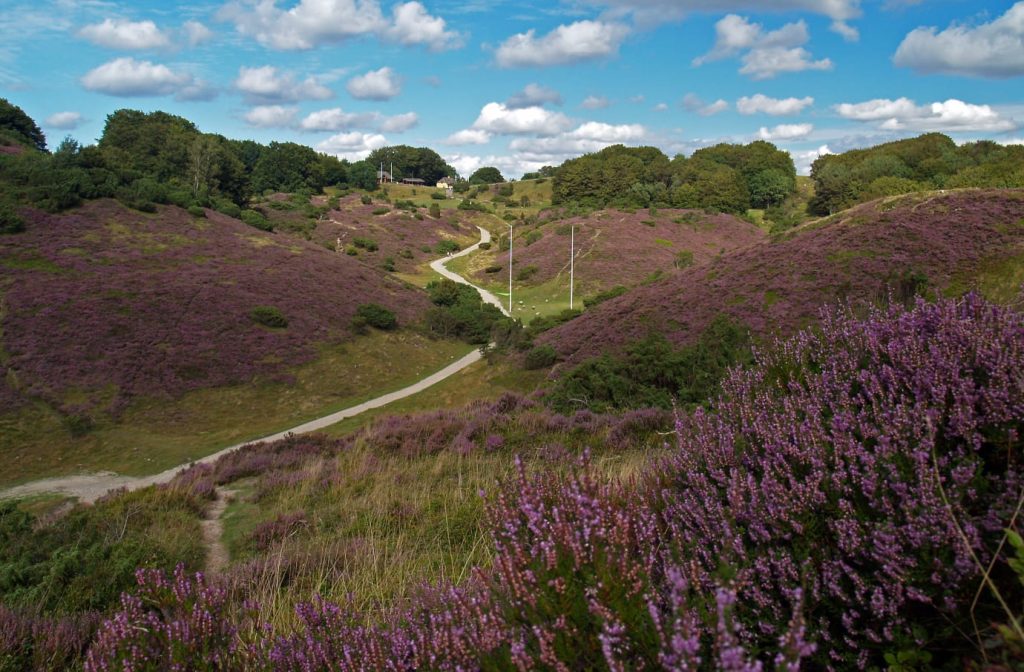 The Beach and the pier
There is a smaller beach just 15-20 minutes walk away from Løvtag.
There is a big change of tides, so make sure to check before you get out.
Even though it´s not a huge beach, the water is clear and perfect for a swim.
There is a pier next to the beach with a few smaller boats and during the summer the waterski club is open as well.
Stand up paddleboard (SUP)
If you want to more active we highly recommend you to visit the tourist office in Øster Hurup and rent a SUP.
There is a huge beach next to the tourist office and the water is not too deep. So it is a perfect place to try out if you are a beginner too.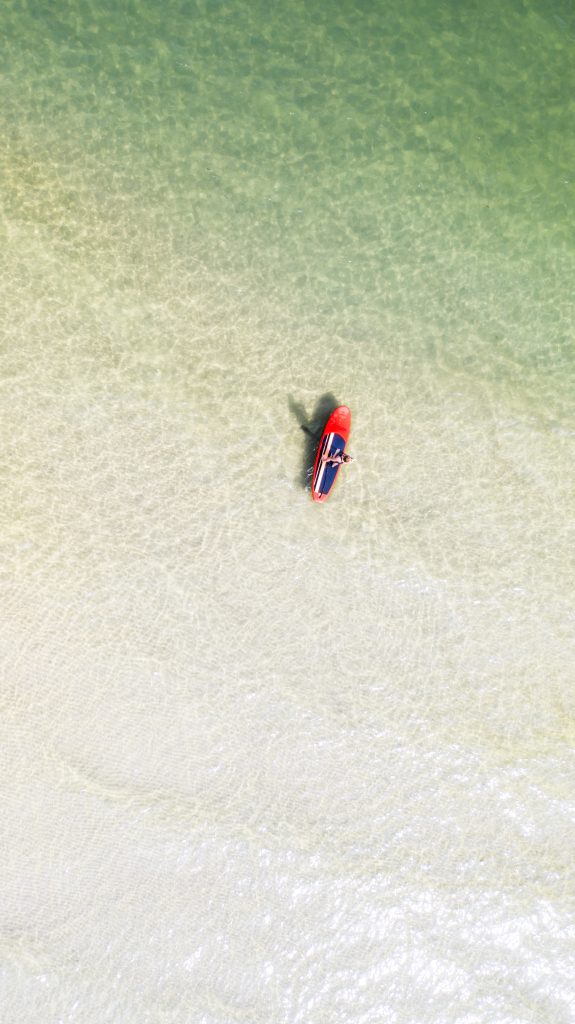 Jægerhuset
If you want to experience a truly local and danish dining experience, we recommend you to visit the "neighbour" Jægerhuset which is located just 10 min walk away from Løvtag.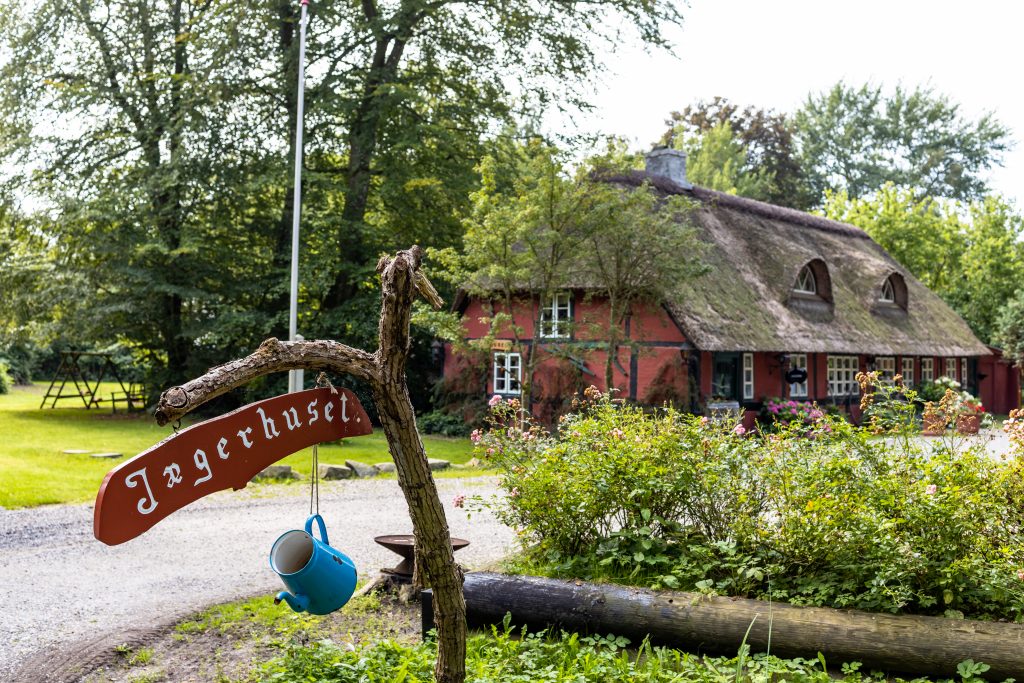 Kayaks
At the pier just 15-20 min walk from Løvtag, it´s possible to rent kayaks. There is a phone number and prices mentioned on the cardboards next to the kayaks.