This blog post is written in collaboration with Budersand Hotel. The stay was a gift and this blog post contains affiliate links.
We have written a complete guide of the island Sylt you can read here.
During our trip to Sylt we stayed at this incredible hotel and golf resort Budersand in Hörnum. We have stayed in many 5-star hotels all around the world, but we have to admit this was a special experience. The hotel is located in the very southern part of the island in a remote and idyllic area with the golf course. The service was outstanding and the facilities kept surprising us. One of the only Michelin restaurants is also located inside of Budersand.
Rooms
Budersand hotel offers several different room types. We stayed at one of your eco-friendly rooms. A double room called ´Green Room´.
The hotel is around 10 years old, but the interior and style are very modern and minimalistic. The bathtub is located in the center of the bedrooms with an incredible ocean view. Thee are two sinks and all the facilities needed in the bathroom.
The bedrooms have extremely comfortable beds and several pillows in different sizes and softness.
Spa facilities
Many people visit the island because of the breathtaking nature of Sylt. However, we can highly recommend combining the great hikes in nature with a spa and wellness stay at Budersand.
Besides having a great indoor swimming pool, you have several saunas and a steam room too.
You can read about their treatments in the spa at this link.
Fitness
We always enjoy starting our mornings with a small workout session.
The fitness center at Budersand is equipped with some of the newest and most expensive workout gear. There are towels and water bottles in the gym.
Breakfast
Breakfast is for us one of the most important parts of hotels. The breakfast buffet is absolutely incredible! This buffet is packed with delicious food to fulfill your wildest food dreams. The service is incredible too and the staff will make sure to serve your coffee just the way you like it! There are several parts of the buffet that changes every day.
Even glutenfree and vegans have plenty of options at the breakfast buffet.
Restaurants
There are two restaurants located inside of Budersand Hotel.
KAI3 is one of the only Michelin restaurants located at the island Sylt.
You can find the menu of the restaurant here.
The second restaurant is called the Vinothek and is especially popular among wine enthusiasts. You can read about the restaurant Vinothek here.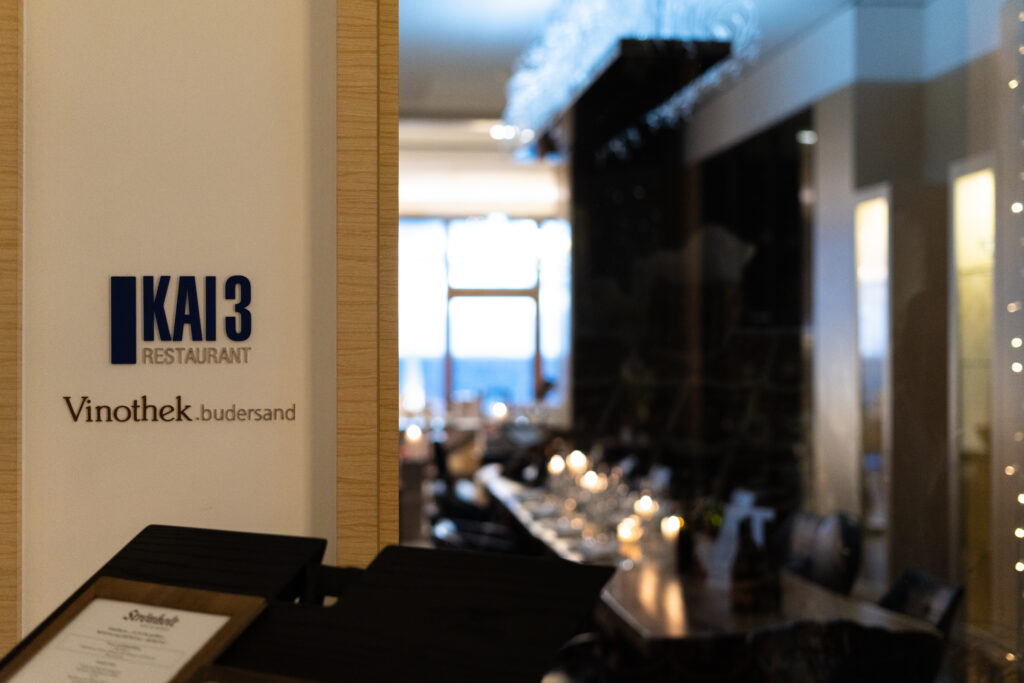 Car rental
Budersand hotel has teamed up with our all-time favorite partner BMW.
This means that you are able to rent one of the BMW in their car fleet, during your stay at the hotel. You can choose between their electric BMW i3 or BMW X5. If you bring your own electric or hybrid car you are able to charge it in their garage.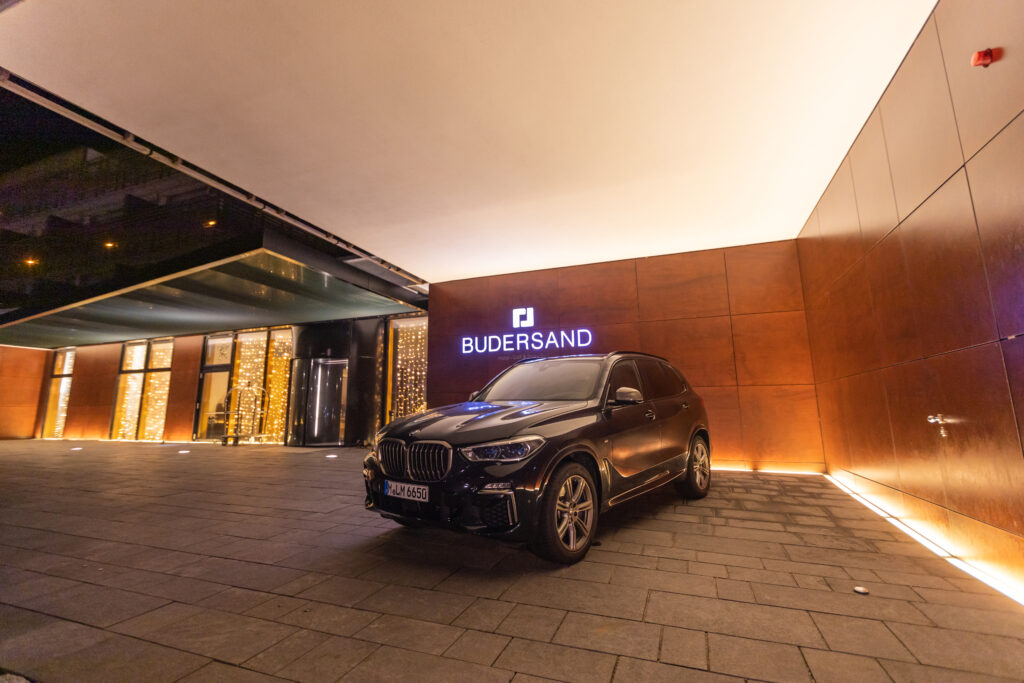 Thank you so much for reading our blog post about Budersand Hotel, we hope you enjoyed it.
You can book your stay at Budersand Hotel here.
If you have any questions about our trip to Sylt or the hotel Budersand, feel free to contact us at contact@thetravelbook.world
Merry X-Mas,
Rasmus