This blog post is written in a paid collaboration with Danfoss.
Have you ever noticed these valves on your radiator before?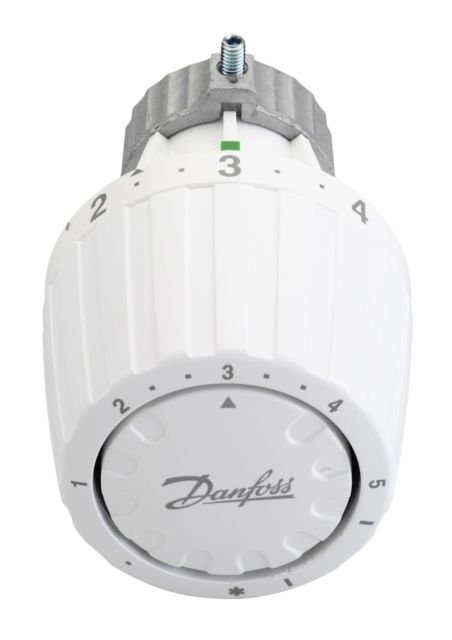 Have you wondered how come 10 adults on an escalator goes the same speed as one tiny kid?
During our journey through Denmark, we visited Danfoss in Nordborg, where we got to meet Danfoss' Director of Sustainability, Flemming Lynge Nielsen. Danfoss is one of the largest players in the technological and innovational industry in Denmark, so we were very honored to be able to learn from them. We have previously talked a lot about why some hotels are more eco-friendly than others and we know it can be a jungle to differentiate them from each other and pick the most sustainable one! Some hotels focus on encouraging their guests to behave eco-friendly by e.g: turn off the lights when you leave the room, only boil as much water as you need, or the classic one: reuse your towels and only leave the towels you want to be washed on the floor. Other hotels focus on having organic food and vegetarian or vegan menus in their restaurants. But some hotels also incorporate sustainability into the manufacturing, building and daily technical operation of the hotel. And this is where Danfoss comes into the picture!
What is Danfoss?
The majority of the world's energy consumption comes from industry, buildings, and transportation. Danfoss is a private company founded in Denmark, that delivers solutions to make technology more energy-efficient in e.g. the three areas mentioned above. The solutions Danfoss delivers can be described as intelligent systems or small computers that control the energy used in a building or process to reduce consumption and get the most comfortable with as little energy as possible. Let us indulge in an example before it gets too complex! As we mentioned in the intro some hotels incorporate sustainability into the building and operation of the hotels. One of the reasons behind this is, that there is a huge consumption of water for showers and sanitary purposes, so the guests at the hotel can take a hot and long shower whenever they feel like it! Traditional water systems operate at a constant flow resulting in huge energy consumption. Danfoss has, however, made intelligent systems that maintain the flow of water to the various parts of the hotel but at the same time limits the energy and water waste. Pretty smart, huh? I won't go into much more details about the system itself, because honestly, I don't really understand much of the technical features. But if you are into this stuff, you can read more about this specific invention here.
So what has this to do with traveling?
Nevertheless, this is only one example of the many innovative solutions Danfoss has created to make technology more energy efficient! In hotels they also install technology that saves energy on e.g. heating and air-conditioning, elevators and refrigeration of food etc, etc.! If you have a bit of climate-anxiety, as we call the trendy syndrome in Denmark, then you will want to support the hotels that have invested in these sustainable innovation systems! This is the reason that we as travelers need to know how a hotel is built and how it operates before we book it for our next vacation. There can be a huge difference in the hotels' energy consumption, and this is one of the reasons that some hotels are more sustainable than others. We need to be smart and well-educated travelers and book the hotels that consume less energy and is more climate-neutral if we want to keep traveling this fine Earth of ours.
Our best tips on how to book the most sustainable hotel
We would like to share some tips with you on how to book the most sustainable hotels. Our first tip is to book hotels who aren't too old or at least are renovated recently. The newer hotels have often installed the newest and most energy-efficient technologies (probably with systems from Danfoss) since hotels also will save money on saved energy… talk about a win-win situation! Older hotels that are recently renovated can have invested in more energy-efficient technology, so don't write them off too quickly! Like Nermo hotel in Norway that installed a geothermal heat pump 10 years ago. A lot of Danfoss' technology and solutions are also used when older hotels are renovated and upgraded. Our second tip is, that we like to look for certificates of sustainability like the Green Key certificate or the Organic certificate in Denmark. Most countries have their own kind of certificates, so you have to do a bit of research before booking your hotel. When hotels in Denmark are awarded the Green Key certificate or the Organic certificate, it is guaranteed that the hotel meets some special requirements for sustainable operations. By looking after these certificates, you can also book a hotel that focusses on the specific key issues you are most interested in. Our third and final tip is that a new generation of innovative hotels is now being built to meet the demands of more conscious consumers, and often you are able to spot these hotels quite easily since they are branded and marketed on their sustainability. One example is Alsik Hotel in Sønderborg, Southern Denmark, where Danfoss has supplied much of the energy-efficient technology. Actually, this hotel is built to reach 76% CO2- neutrality! How amazing is that!
If you want to read more about some of the great work Danfoss has done with hotels, you can read more here. Here you can also find more case studies about hotels, where Danfoss has installed their technology.
We really hope that you enjoyed this kind of informative blog post. Hopefully, it will inspire you to do some research before you book your next hotel! Let us know if you want to read more about the travel industry behind the scenes and the technical details about how to travel more sustainable.