As you know, BMW has been a consecutive partner for us on all our latest adventures. We have been collaborating with them for almost one year since we chose the more eco-friendly road. Through our many meetings with BMW, we have discovered, that they are one of the most sustainable automobile producers in the world. This is something that means a lot to us because we care deeply about sustainability! But we have struggled to put this into facts and figures and sharing it with you.
Two weeks ago(October 2019) we visited BMW's global headquarters in Munich, Germany. The reason behind this visit was to get some answers about BMW's sustainability! We had prepared some questions ourselves, and we also asked you guys, if you had any burning questions, you wanted us to ask. This is BMW's answers!
We heard that BMW has been awarded industry leaders within sustainability. Is this in fact true, and what kind of investigation has been done to prove this?
BMW answered that they have been awarded the automobile industry leader of sustainability for many years in a row. This award is given by the Dow Jones Global Total Stock Market Index (DJSI). DJSI evaluates more than 3000 companies' total amount of value chain emissions and other relevant sustainability factors. This index is acknowledged for its accuracy and influence on improving the sustainability performance of corporations throughout the world (Source: 1). Since 2010 BMW has been awarded industry leader of sustainability six times by DJSI (Sources: 2, 3, 4, 5, 6, 7).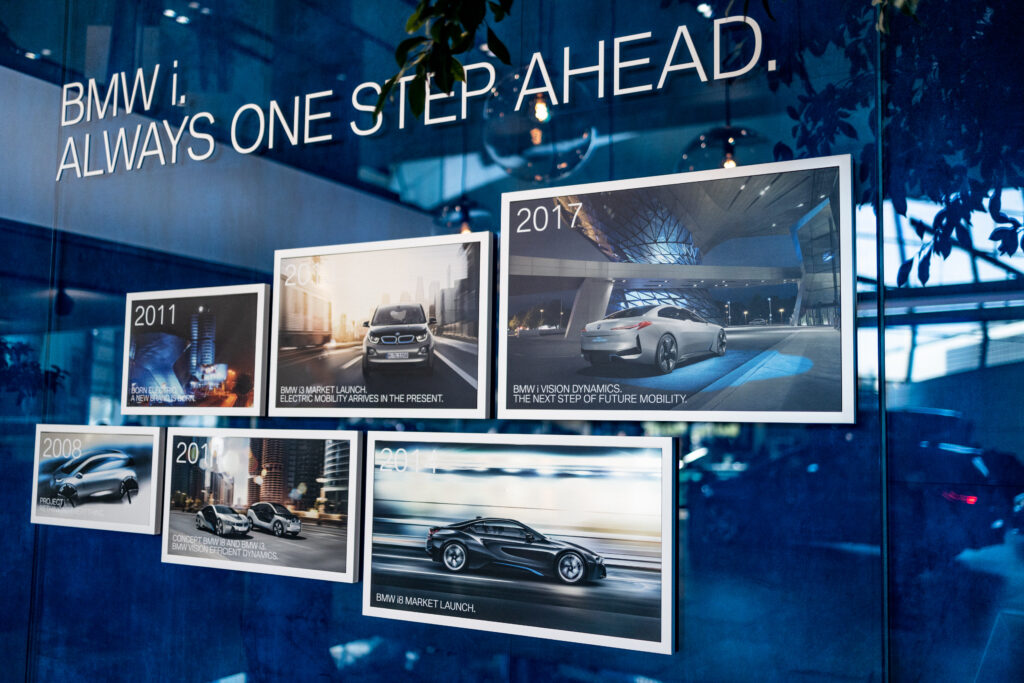 Why does BMW continue to release electrified cars, that have smaller batteries with a shorter driving range than (lets for the sake of it say: Teslas), when the technology for bigger batteries with longer range is not patented and is up for grabs?
BMW replied, that there are three answers to this question. First of all, by the year 2030 60% of the world's population is expected to live in cities (Source: 8). Because of this, BMW's focus is to provide this segment with energy-efficient electrified city cars(plug-in hybrid and fully electric). Second of all, the big batteries with longer ranges are more toxic for the environment to produce, requires more energy to produce, and are more difficult to recycle. By focusing on smaller and more efficient batteries, the total value chain (from material suppliers to recycling) of an electrified BMW car will be more sustainable than a Tesla car. Third of all – and in addition to the second claim, BMW is a German brand of rationality and efficiency. As an engineering company, BMW focuses on optimization by saving costs (energy is also a cost). As an example, BMW has since the year 1995 reduced the average fuel consumption of their European vehicles by 42%(Source: 8). This is why BMW creates cars that all-in-all(whole CO2 calculation) are more sustainable. Not just by the production or the consumption, but all together. That is what BMW believes is the most rational approach to making sustainable cars. This is also the reason they call their cars a rational product, while they call Tesla cars emotional products. Tesla as a car brand speaks and appeals to the costumers' emotions, which has also been an important step for the whole industry. BMW applauds Tesla for that. But a Tesla is in fact not as sustainable as, say, the BMW i3, if you compare the cars total value chain and car consumption. This is among other things due to the fact, that 100% of the energy that goes into the production of the BMW i3 is sourced from renewable energy, that the battery is recyclable, and that the i3 is made of recycled and natural materials(like waste plastic from the ocean or recycled cork)(Source: 8). Actually, BMW has a storage farm in Leipzig with around 700 recycled BMW i3 batteries from old i3 cars, that provides buffer storage for renewable energy. These batteries help store and integrate wind power from and into the power grid(Source: 8).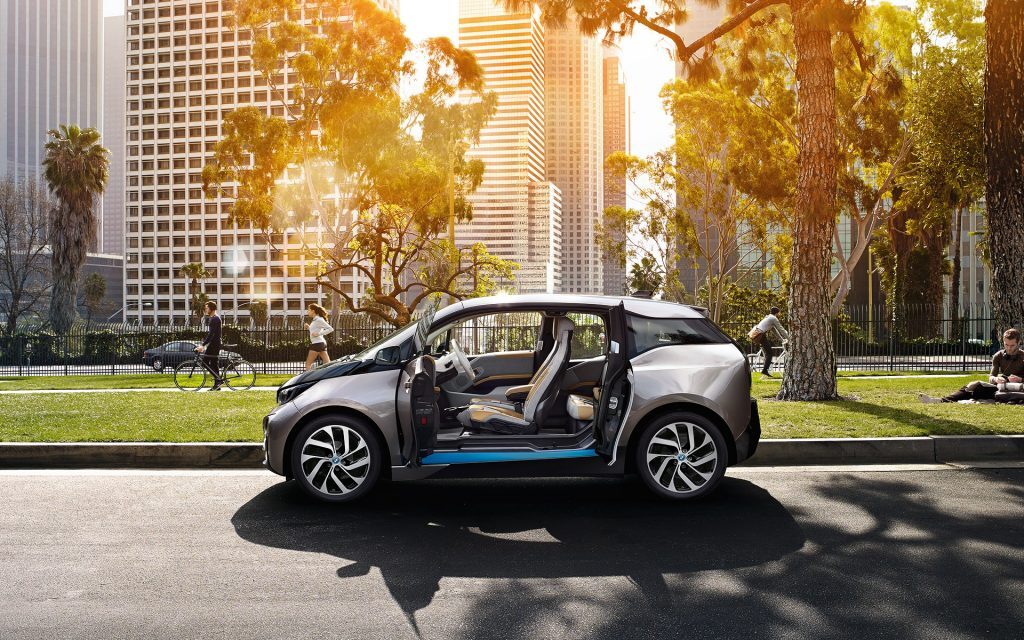 Why should people buy electrified cars from BMW, if the electricity the cars run on is still supplied from fossil fuels?
BMW answered, that the reason for buying an electrified BMW is, that BMW has the mantra, that the electrified cars should still be more sustainable than conventional cars – whether or not they are driving on electricity sourced from fossil fuels. In other words, this means, that the electrified BMW cars are more sustainable, regardless of the energy source, because the cars' full value chain emission calculation is still less than conventional cars. Furthermore, BMW has created the charging network ChargeNow, which supplies electricity from primarily renewable energy(Source: 8). And in the meantime, BMW is working on integrating the sold electrified cars into the power grid as buffers. The idea is that BMW costumers cars in the future will be able to give back their saved excess of renewable energy into the power grid when the customer is not in need of the electricity. In this way, BMW will be able to use renewable energy in the power grid more efficiently in the future by saving it in the car batteries. So that there will be as much renewable energy available as possible in the power grid all the time.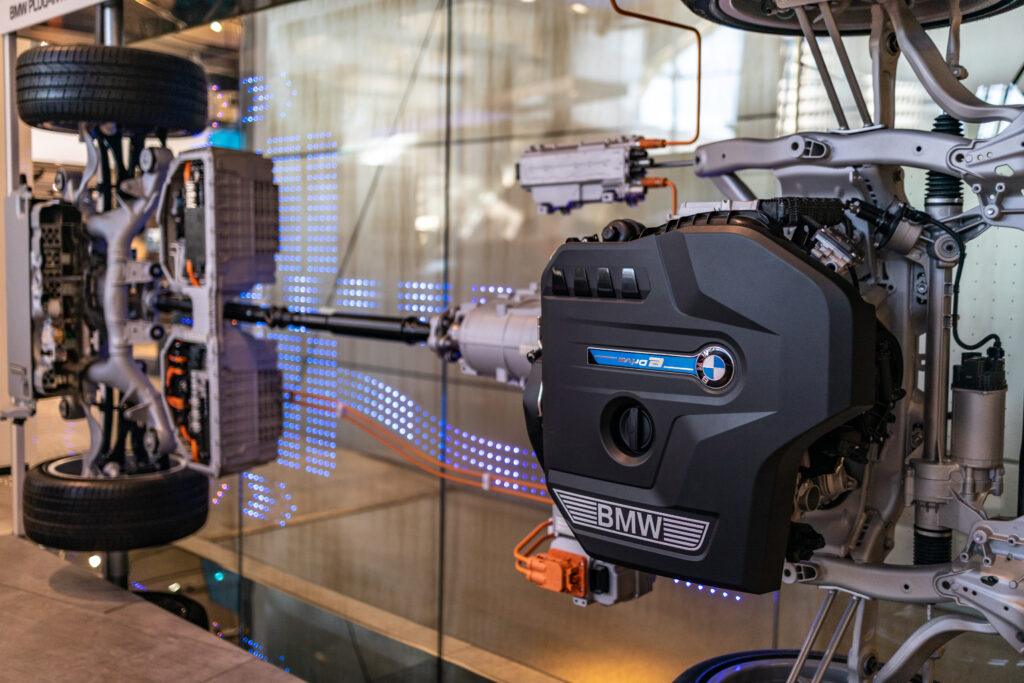 Which initiatives do BMW take on to make their corporation even more sustainable? (We asked specifics because we are very practical people!)
First of all BMW told us, that they created one of the first car-sharing services named DriveNow, that consists of a fleet of the fully electric i3 – the car which is produced by 100% renewable energy at their Leipzig site, consists of recycled and natural materials(like plastic from the ocean or recycled cork), and which battery is recyclable. In Europe, 1 million people have used this car-sharing service in 2018 alone(Source: 8).
Second, they have also developed ChargeNow, which is the world's largest charging network. This is the network they are trying to optimize so that it will be supplied by 100% renewable energy in the future, and so that electrified cars can become buffers of the renewable energy and an active part of the network.
Thirdly, they are working on running all their production sites on 100% renewable energy in 2020. By 2018, 80% of BMW's total energy came from renewable sources. In Europe, they had already reached the use of 100% renewable energy in 2017(Source: 8). They are renovating all their production sites so that they run on renewable 100% energy in the nearest future. Their production site in Leipzig has been optimized and is now so efficient, that the water consumption at this site has been reduced by 70 % and the energy consumption by 50 % – this consumption is btw. of renewable energy(Source: 8). At their Shenyang site in China, they have installed solar power on the roof of the staff parking area. This installation produces more than 15 megawatts of electricity. At their site at Moses Lake in Washington, USA, they produce carbon fibers for their cars using 100% hydropower from the Columbia River. In addition, their solar installation at their site in Chennai, India, supplies more than 26% of BMW's total local energy needs(Source: 8).
Furthermore, BMW is very concerned about recycling. BMW's production of almost 2.5 million vehicles per year generates more than 760,000 tons of waste material. 99% of this is recycled and reused!
All in all, BMW does much to lower the result of its cars' total value chain emissions. From choosing the right suppliers and right materials to recycling(Source: 8). 
As a closing note, we want to add that this interview and the following facts that BMW has presented to us about their sustainability, has made us really proud to collaborate with BMW. We hope this blog post will give you enough information to answer the questions you might have had about why we, as eco-friendly travelers, choose to collaborate with BMW.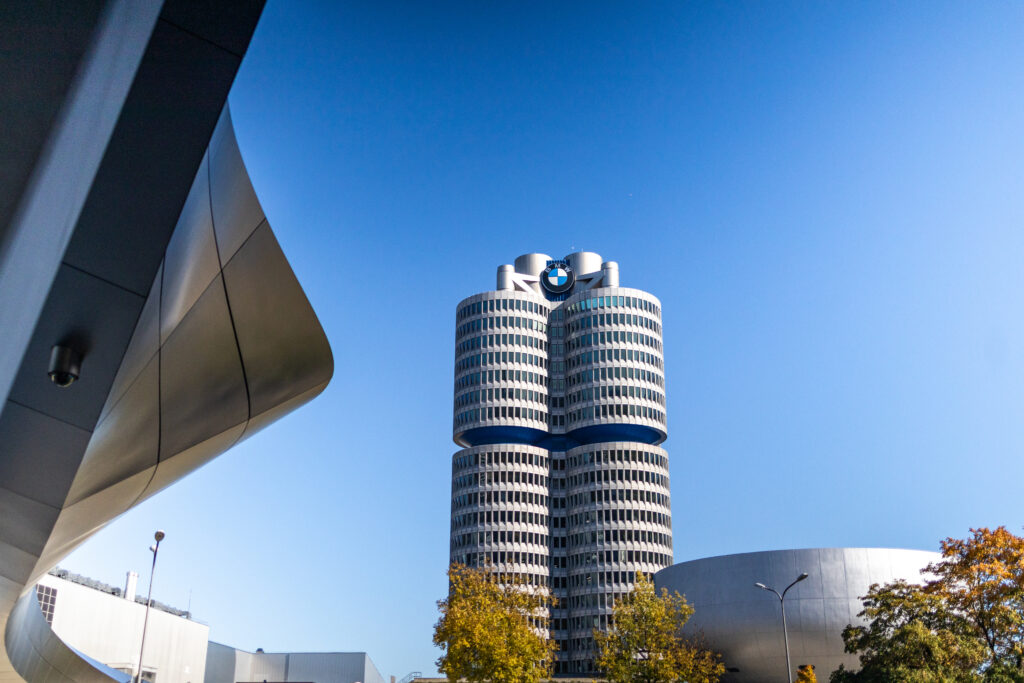 BMW i8 Roadster
If you are interested in reading more about BMW's sustainable cars, check out our review and video of the BMW i8 Roadster. To read the blog post click on this link.