This blog post is written in collaboration with First Hotel Atlantic. Stay was a gift. In this blog post, we will recommend you where to stay in Århus, which is one of our favorite places in Denmark.
Why visit Århus?
We love Århus since it is the cultural mecca of Denmark. The atmosphere in this city is always happy and cozy – "hyggelig" as Danes would say. Århus is the second-largest city in Denmark, but the vibe is so different from other big cities. In Copenhagen, people seem to be stressed and living a high paced lifestyle, but in Århus people always have time to give you a smile. Furthermore, Århus is awarded the European capital of culture in 2017, due to the many cultural initiatives in the city. So there is definitely enough for you to experience while staying in Århus! We have written a blog post about some of these experiences here. If you ever come to Denmark we truly think you should make your way to Århus.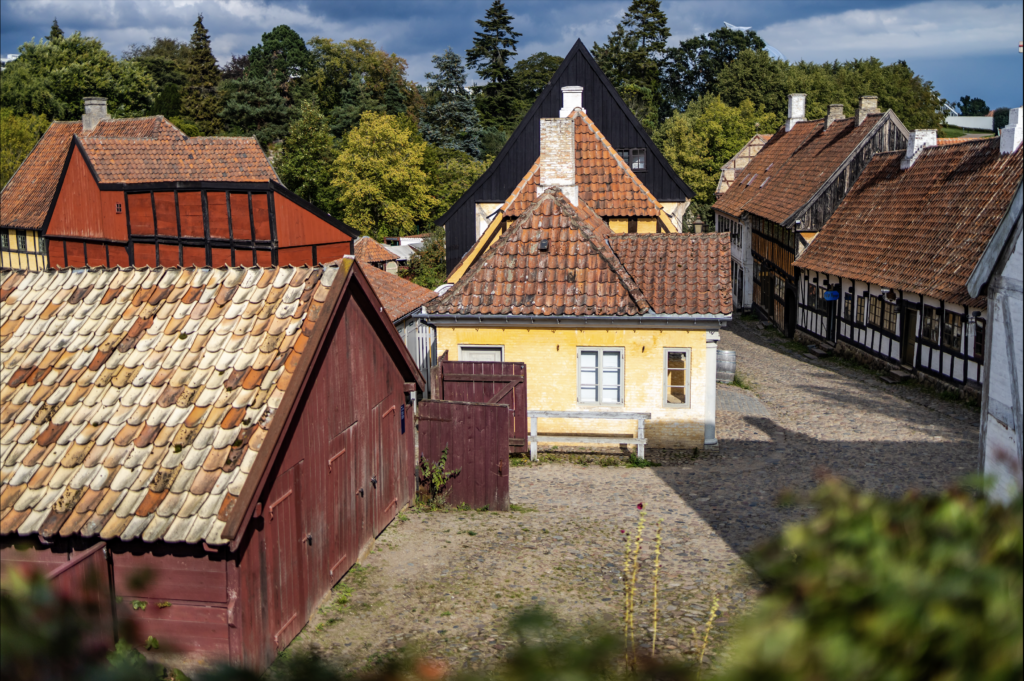 We recommend you to stay at First Hotel Atlantic in Århus
We recommend you to stay at this hotel for a number of reasons! First of all, let's talk location. This hotel has the ideal location in the center of Århus. From the hotel, you are in short walking distance from the ferry terminal, the central train and bus station, shopping streets, museums, restaurants, and bars. You can even see Århus Street Food from the hotel, and this is the best place to go and grab some cheap and yummy dinner or drinks.
Green key certified
The second reason we recommend you to stay at this hotel is, that it has received The Green Key certification. This award is the leading standard for excellence in the field of environmental responsibility and sustainable operation within the tourism industry. This prestigious eco-label represents a commitment by businesses that their premises adhere to the strict criteria set by the Foundation for Environmental Education. A Green Key stands for the promise to its guests that by opting to stay with the Green Key establishment, they are helping to make a difference on an environmental level. The high environmental standards expected of these establishments are maintained through rigorous documentation and frequent audits. Green Key is eligible for hotels, hostels, small accommodations, campsites, holiday parks, conference centers, restaurants, and attractions.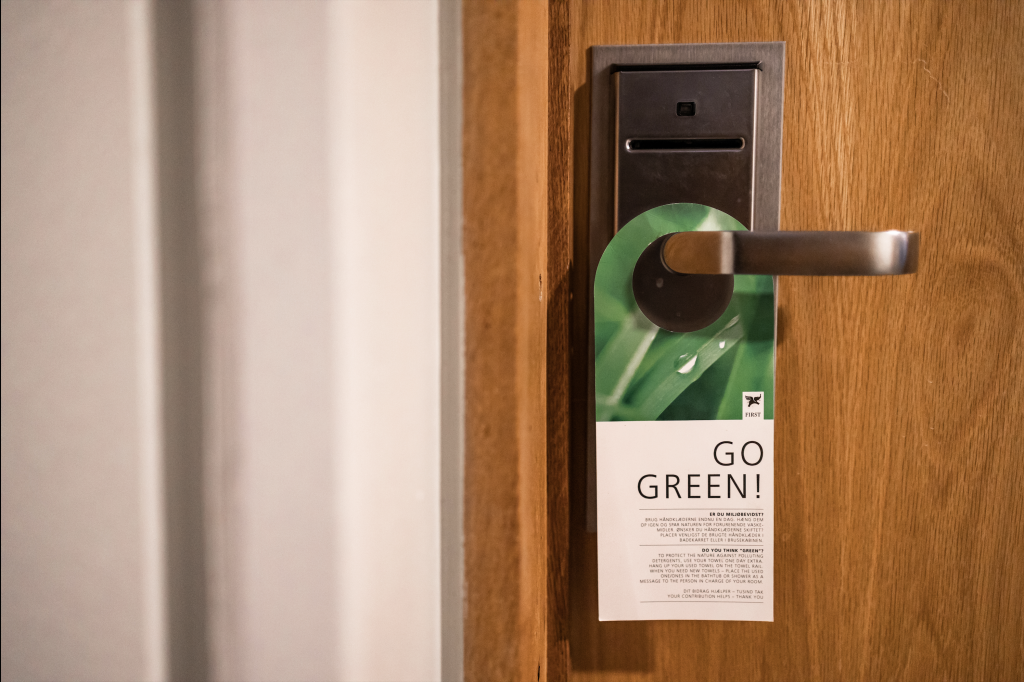 Rooms
The third reason that we believe you should stay at this hotel is the rooms. The rooms are super bright and inviting, very clean and design in a modern way. We felt at home immediately after entering and we really appreciated the small luxuries in the room. We stayed on their 9th floor in a big room with a huge flat TV, coffee machine, big couch, workspace, and a separate bedroom. This was so ideal for us since we work during our travels, so we really enjoy when there is actually space for other activities than just sleeping. Nevertheless, the bed was so comfy to sleep in and we also had a huge terrace overlooking the city, beautiful! Another really nice thing to mention is the toiletries in the bathroom. The products were so great and smelled super good. Sometimes it is the small things that really make the luxury experience!
Yet another reason to stay at this hotel was the breakfast! The breakfast is served on the 10th floor and from here you have a complete view of the city. The food was so so good, and there were plenty of vegan and allergy-friendly options in the buffet. This should be something all modern hotels have in Denmark today, but sadly it isn't. And a lot of the time Karoline has to settle with rye bread and yam at hotels because there literally isn't any other options! First Hotel Atlantic has really gone out of their way to make this a breakfast space that every foodie will appreciate and return to. There were many healthy and homemade foods and the buffet was just really another league than we have seen the most places!
We hope you liked this recommendation of where to stay in Århus. Let us know what you think and please tell us if you ever visit the hotel yourself. We would love to hear about your experience!