This blogpost contains affiliate links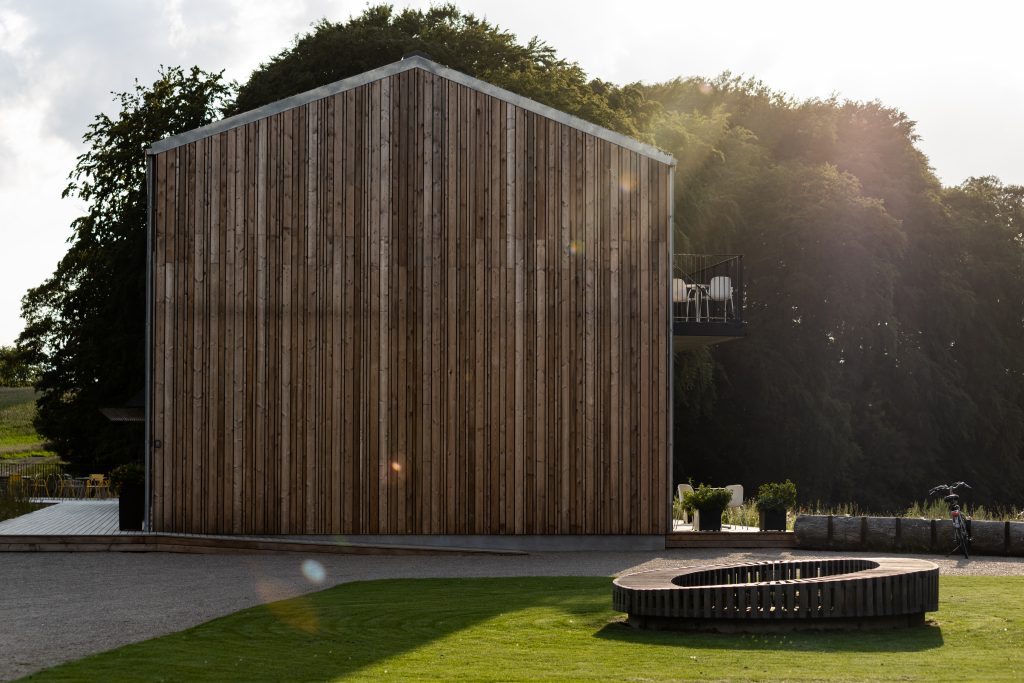 The surroundings on Møn
We have made a complete guide about Møn you can find here.
Møn is a UNESCO biosphere reserve due to the huge variety of unique plants and nature.
Møn has a lot to offer besides nature and beautiful sceneries.
There are several production companies such as breweries and dairy farms who within the last couple of years has become a very well respected player in the Danish market.
Incredible interior and design
Klintholm Gods Lake Apartments were completed by the easter of 2019 and is designed by PLH Architects.
All the most sustainable solutions have been taking into account when building Klintholm Lakeview Apartments.
The fundament of the building is made of larch wood, which is impregnated from the natures. The roof is "decorated" with a special gull that filtrates the water from the rain so it can be used for the dishwashers in the restaurant.
The Lakeview Apartments at Klintholm Gods is a place you feel at home and wish was your summer holiday house.
The Restaurant at Klintholm Gods Lake Appartments
The food is all made by-products or animals within a radius of 66km. The restaurant and hotel manager Mads Johansen cares a lot about animal welfare and sustainability and has taken those beliefs into his restaurant as well. The quality, taste, and service at the restaurant is absolutely incredible and the rooms of the hotel are like a place you wish was your apartment.
Mads has had several projects with locals on how to upcycle their local groceries. An example could be taken some small apricots which aren´t eatable and put them to pickle. Within a month they are a lot more valuable and has a great taste in their food at the restaurant.
The facilities at the hotel
It was important for the owners of Klintholm Gods to maintain some of the historical sights of Hunosøen (the original name of the place). Which is why they´ve rebuild it as original and have free rental of the rowing boats.
They have also installed a charger for electric cars.