— This blogpost contains affiliate links —
Denmark is known worldwide for hygge and Copenhagen is the perfect location during the winter season!
These are some of our recommendation for things to do in Copenhagen doing this time a year. They will keep you warm and entertained during the short days and dark times!
You can also check out our complete Copenhagen guide out.
Tivoli is the second oldest active amusement park in the world. The oldest is Dyrehavsbakken, just 30 min from Copenhagen. This place is fun no matter what time of the year in Copenhagen!
In special holidays as Christmas, they decorated Tivoli in the most amazing lights and colors! So besides being a lot of fun riding rollercoasters, it is also extremely pretty just for a walk and a warm drink.
Skip the line and buy your ticket here!
Glög & Æbleskiver
This is one of the best danish traditions we know of! Gløg is similar to Gluhwein. Gløg is a spiced, usually alcoholic drink, served warm.
Gløg was used to revive messengers and postmen who traveled on horseback or skis in cold weather in Scandinavia.
One of the best places to get a gløg is in Tivoli at Gemyse!
Æbleskiver is a Danish winter snack which directly translated to Englishg is "Apple Slices". However, nowdays apples usually arent part of the ingredients.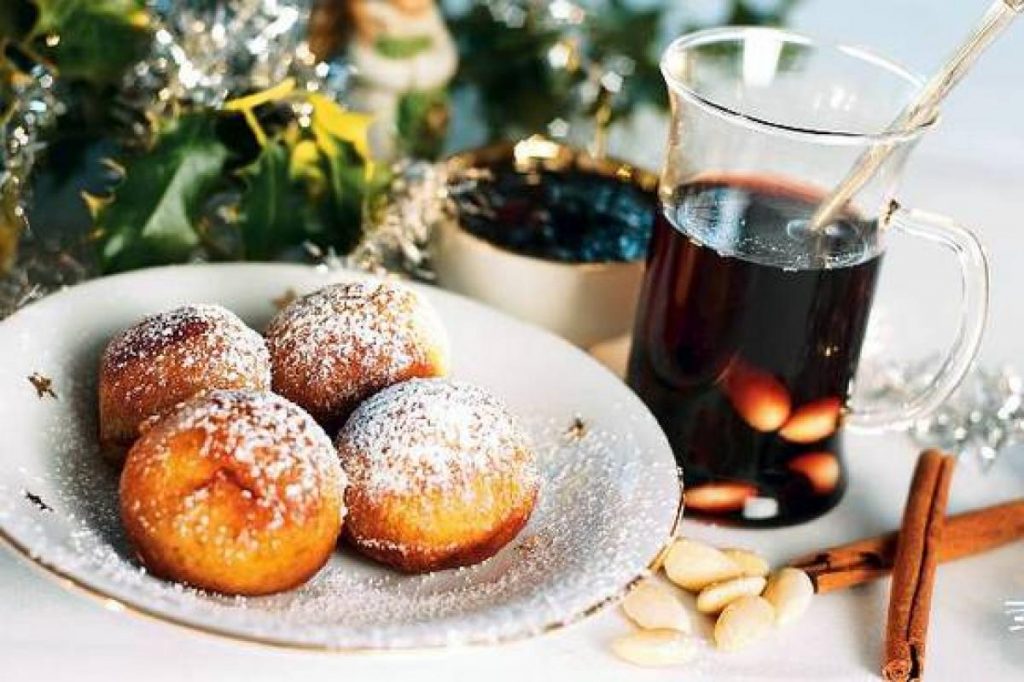 Iceskating
There is several outdoor places in Copenhagen for iceskating. Our favourite is located at Frederiksberg Runddel next to Frederiksberg Have.
It is open until 24th of February 2019 every day of the week between 11-20.
It is possible to rent iceskates for 50,- at the location.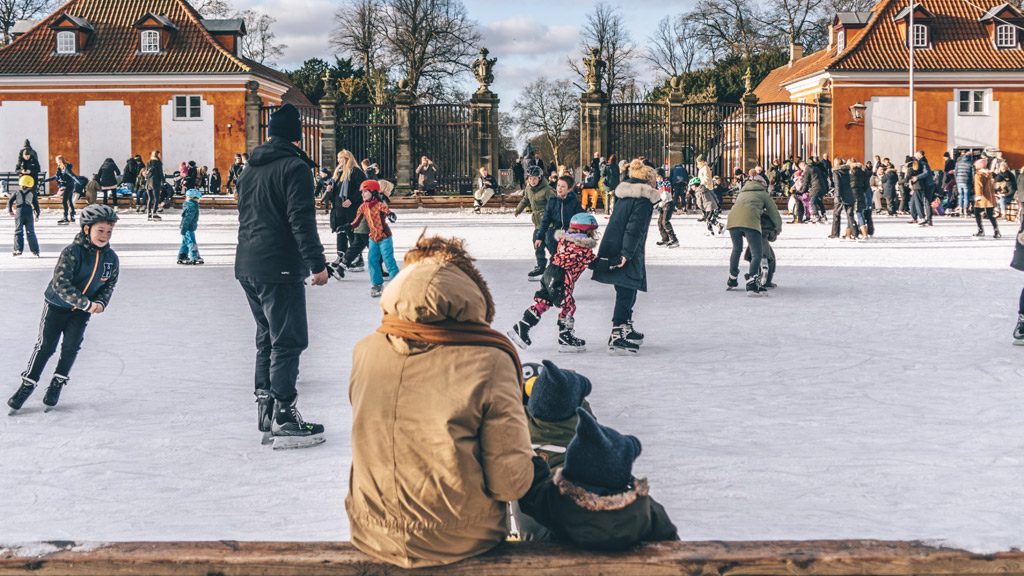 Danish Christmas lunch at Told & Snaps
Especially during Christmas, Easter and Withsun holidays these kind of plates are being served.
All kind of cold and warm cuts are being served on dark bread together with Snaps. Told & Snaps is located close to Nyhavn and a perfect location for trying out "Danish Smørrebrød".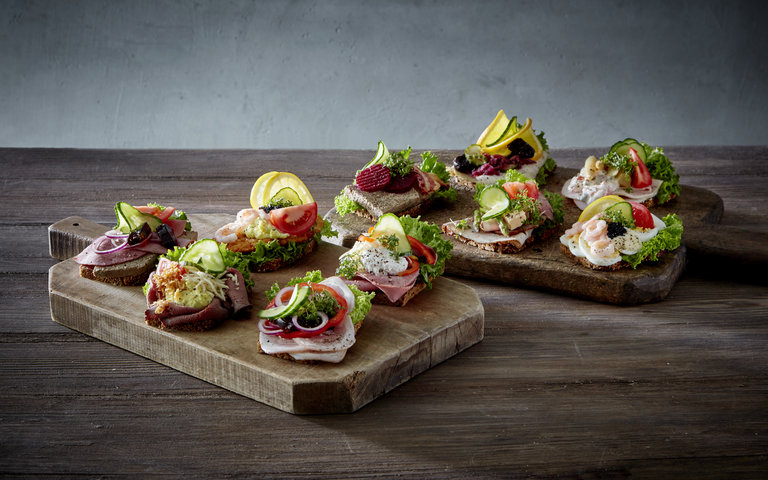 Only a few hours from Copenhagen is the beautiful city Malmö.
We try to visit Malmö once every year because eventhough it is only a small drive from Copenhagen, it feels like being on holiday.
Read more and check out prices at following link.
Torvehallerne
This marketplace dates back to 1889 when a grocery market was established for both private people and restaurants. Due to infrastructure and logistic issues this market moved to Valby (a suburb of Copenhagen) in 1958.
In 2011 the market "Torvehallerne" was finished and has been running with great success ever since!
The focus is on diversity and quality. You can find food from all over the world in this market and it is suitable for all occasions, shopping, brunch, dinner or just a drink.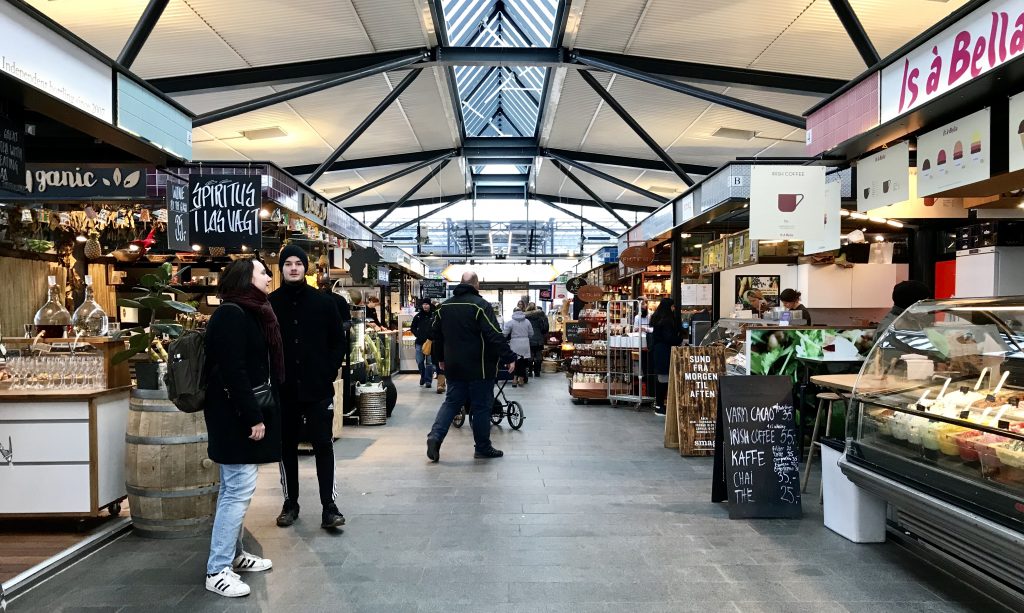 Perchs Tea Room
If you need something warm while browsing around in Copenhagen, this is the place to visit! It has existed since 1835 and has more than 130 different kinds of lovely teas! Perchs has a shop as well if you want to buy tea – it is perfect as presents.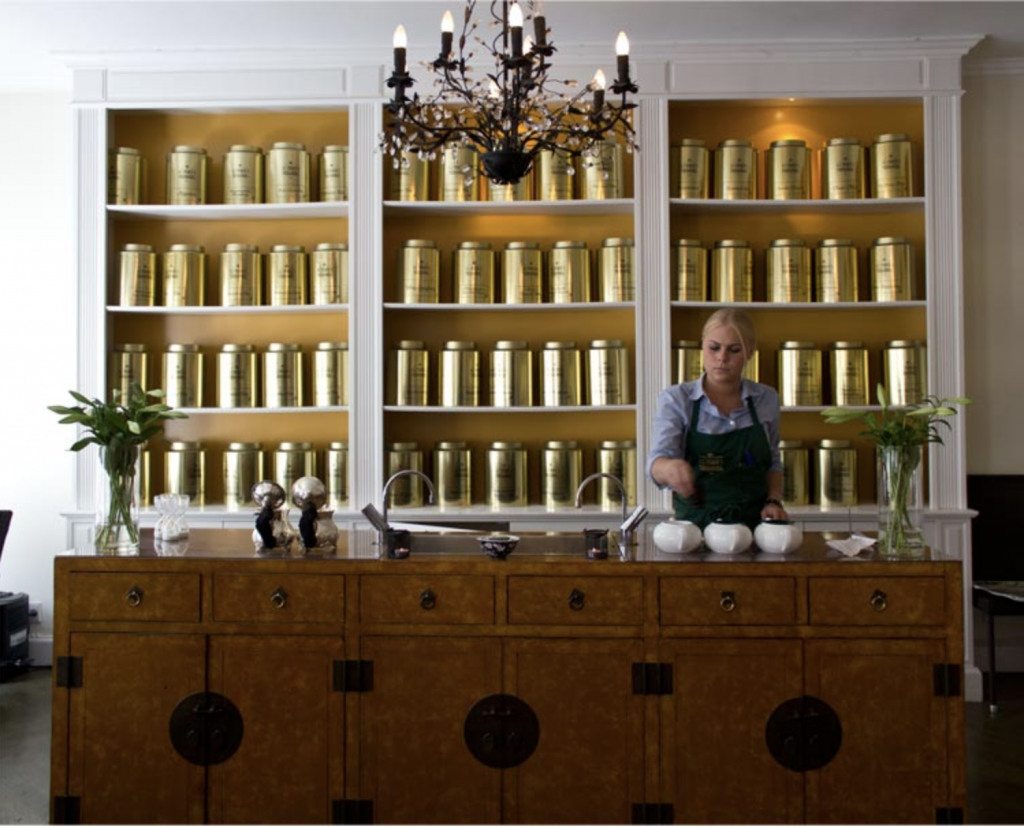 Copenhagen has a lot of old buildings with a long history. Many of them built between 1600-1700 and still very well-kept!
The oldest castle is built in 1560, 1-hour drive north of Copenhagen, Frederiksborg Castle (first picture).
Immortalized as Elsinore in William Shakespeare's play Hamlet, Kronborg (second picture).

It is possible to visit both castles in one day from Copenhagen and you can buy your tickets here!