This post is written in collaboration with Sinatur Hotel Skarrildhus Herning.
Our stay at Skarrildhus during our eco-friendly Danish Adventure was a gift.
Stay at Sinatur Hotel – Skarrildhus
Do you love to stay in beautiful natural surroundings? Are you are foodie and do you appreciate organic gastronomy? Do you like Scandinavian interior design and beautiful Danish architecture? Then, my friend, you should keep on reading 😉 Sinatur Hotel Skarrildhus just outside Herning is truly a gem, and this is our experience of the place.
The energy source at Skarrildhus
The hotel is self-reliant in terms of energy use due to the hotel's private windmill and other cool initiatives. The owners of the place are very concerned about being as sustainable as possible, and this is very visible in the way they use their land and run their hotel. The restaurant of the hotel serves foods that are in season and that they have harvested in their own forest like e.g: mushrooms in fall.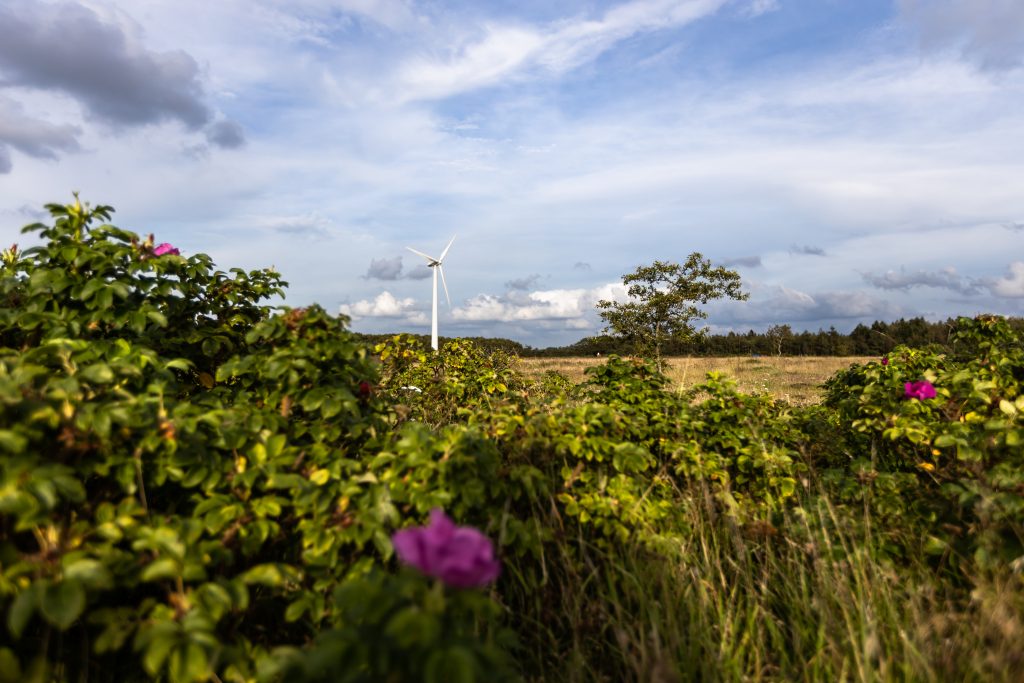 Green key certified
The Green Key award is the leading standard for excellence in the field of environmental responsibility and sustainable operation within the tourism industry. This prestigious eco-label represents a commitment by businesses that their premises adhere to the strict criteria set by the Foundation for Environmental Education. A Green Key stands for the promise to its guests that by opting to stay with the Green Key establishment, they are helping to make a difference on an environmental level. The high environmental standards expected of these establishments are maintained through rigorous documentation and frequent audits. Green Key is eligible for hotels, hostels, small accommodations, campsites, holiday parks, conference centers, restaurants, and attractions.
Silver medal in organic foods
Actually Skarrildhus was the first restaurant that received the bronze and the silver medal in organic foods. This means that all the food they serve is minimum 60-90% organic. And this even accounts for e.g: the spices that are used in cooking. So you have to give them some serious credit for implementing so much organic food in their restaurant. Eating organic just taste a little bit better – even if it is the good conscience that affects your taste buds 😉
The Rooms
The rooms at Skarrildhus are very bright, clean and filled with Scandinavian design furniture. The beds are great to sleep in, and we couldn't hear our neighbors at all. The room has everything you need. We stayed in a suite room, and it was very spacious and had a beautiful view of their garden.
Breakfast
The breakfast at Skarrildhus is absolutely ridiculously yummy! The display of the buffet is picture perfect and the dining area itself is bright and warm at the same time. There were many different food options, and there was also thought about alternatives to people with lactose and gluten allergy. The buffet consisted of many homemade delicatessens from the hotels own lands, which tasted so good.
The restaurant at the hotel is a whole new league! Once again organic foods and sustainability are in the center of the establishment's focus. This means that the restaurant serves local foods that are in season. Much of the food has been harvested from the hotels own grounds. The chefs are so creative in terms of food waste. They made us chips out of leftover pieces of greens that they couldn't use for anything else. And the food was just insanely good. The taste was great and the menu was very well put together! It is such an authentic experience to taste foods from the actual land that you are staying on. This is an experience we are very happy to have had!
The surroundings
The hotel is located on a big piece of beautiful land with forests, heather fields and lakes. There are numerous hiking and running routes around the premises so can go exploring. We went hiking, and we saw many rabbits, wild deer and lots of birds on the land surrounding the hotel.
Private events & conferences
The hotel is a very popular event and conference location and we understand why! The hotel has big spacious rooms that are still super charming and authentic – which honestly is rare with meeting rooms. The hotel is filled with danish design and they actually have three of five one-of-a-kind chandeliers. The two chandeliers that they don't have are rumored to be located on Amalienborg palace and the Danish Embassy in Washinton State. Pretty cool! The hotel is also an extremely booked wedding location, because it is such a beautiful hotel and because the place can fit so many people.
Charging
The devil is in the detail, and a detail we often see that hotels forget is to be able to offer electric charging for cars. We have been driving around Denmark for almost a month now and we have stayed in a dozen hotels. And sadly it is the least of them that provides this service. We are so reliant on this small forgetfull detail, so we truly appreciate that Skarrildhus has electric chargers!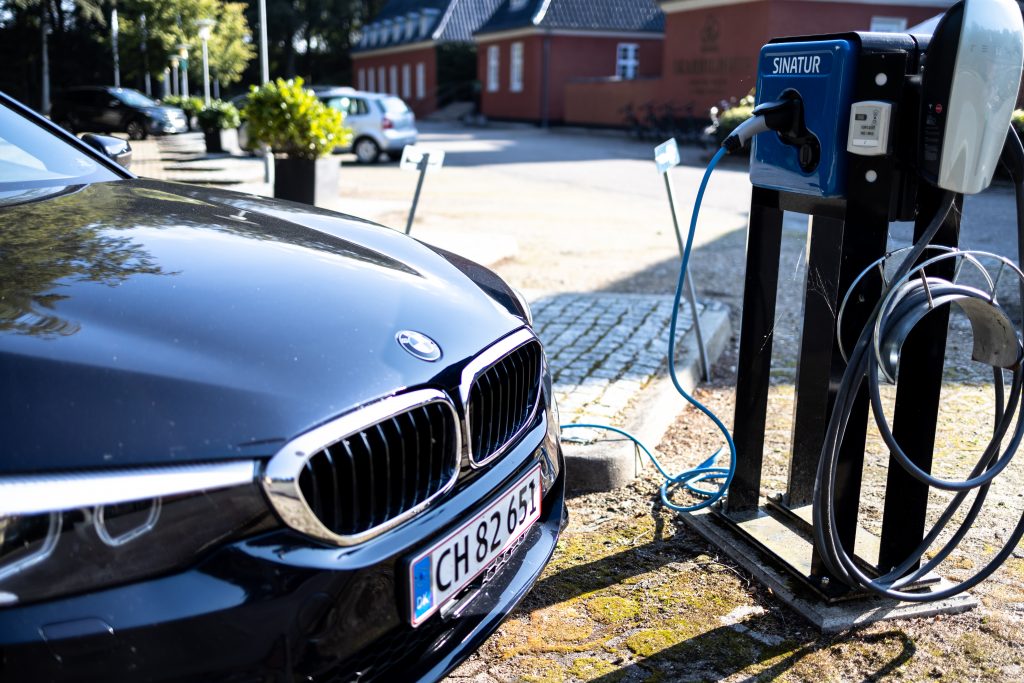 We hope that you liked our recommendation of Skarrildhus. If you ever choose to stay here on your vacation or a business trip to Denmark, please let us know what you think about the place!