This blogpost contains affiliate links
Benniksgaard is located in the southern part of Jutland close to Graasten.
Benniksgaard is more of a small community than a hotel as we see it.
Some are there to play golf, other for romantic weekends and some for family celebrations. But common for all is that everybody is there to relax and enjoy themselves.
It is located right next to a beautiful golf field but only around 10% of the guest at Benniksgaard are there to play golf.

Benniksgaard does not have the Green Key certification yet, but they fulfill almost every requirements to get the certification. Hopefully, soon they will become part of the Green Key family.
The Rooms
The rooms at Benniksgaard are beautiful and bright. They have kept the gorgeous timber frames from the old days but added modern and pretty interior.
The rooms are facilitated with a great bathroom, television, and kettle to make your morning coffee. Everything you need for a great stay.
Food at Benniksgaard
Breakfast is served in the main building.
There is enough different kind of food to chose from and most of the food comes from local providers. They do their best to be ecological and prevent food waste.
It´s possible to eat your dinner at the Benniksgaard as well, but since it can be busy – we advise you to book a table in advance.
Electric charger
Tesla has provided a charging station for Benniksgaard.
Since we are driving a BMW hybrid it was not possible for us to charge our car. But if you drive a Tesla you have the possibility of charging your car at Benniksgaard.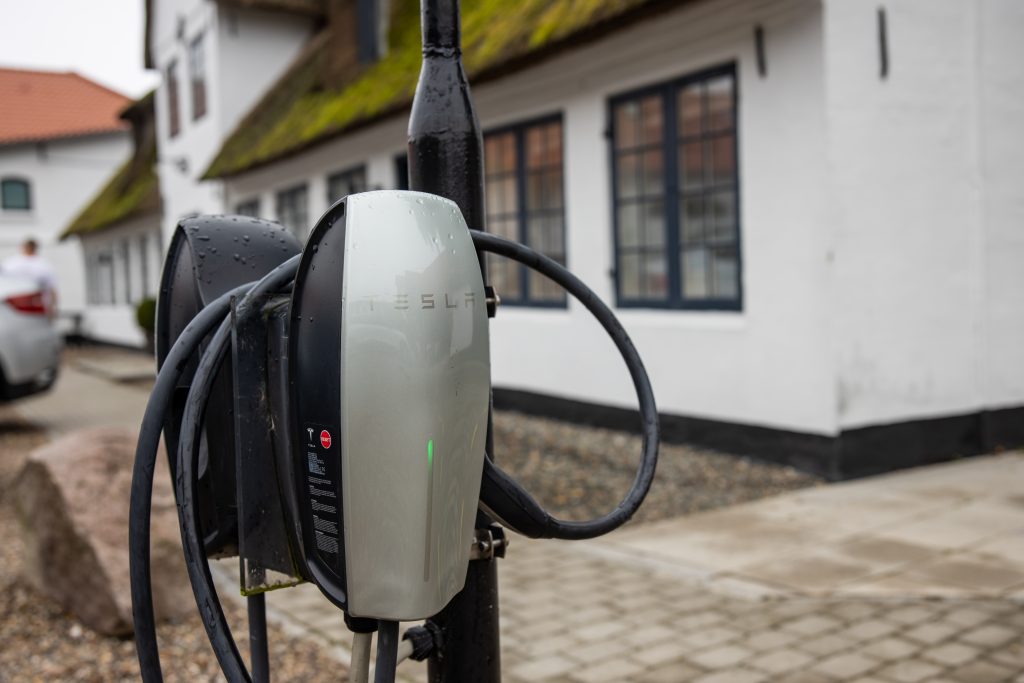 Shop at Benniksgaard
Benniksgaard cares a lot about the local surroundings and has therefore made a shop. It´s possible to buy most of the food served at the breakfast buffet. They also have other great specialties, clothing, and interior, mostly, from local providers.