What is a convenient eco-friendly lifestyle?
As you might know, we are super focused on having the most sustainable lifestyle as possible when we are home as well as when we are traveling. However, it is also important for us to have a convenient lifestyle so we can enjoy our life to the fullest. So here are a few words on how we live our most convenient eco-friendly lifestyle.
First of all, Karoline is vegan
When we are at home Karoline always eats vegan. I've been vegan since I lived in New York and that's about 1 1/2 years ago now. I truly thrive on the vegan diet and I love how my body feels! Less bloated, I can eat everything and not gain weight, and FYI my bowel movement is excellent. It's not a restricted vegan diet, so I eat everything from french fries, vegan burgers to spinach and salads. This really agrees with my body and my active lifestyle. Rasmus also eats vegan whenever I'm around, so when we are home he is basically also vegan. However, whenever we eat out with friends and family he will eat whatever he craves. I think that's a really good balance for anyone who wants to eat more green but still wants it to be convenient.
Vegan… to an extent!
Sometimes when we travel Karoline has to compromise and eat vegetarian if there aren't any vegan options. Most of the time it is possible to find a vegan option, but the thing is: If you eat green salads and fries for a week to stay vegan, you just won't have any energy at the end of the week… and that is a problem when you travel as we do. You really need a balanced vegan diet to get nutrients and energy that lasts. I will never eat meat since the primary reason I am vegan is because of animal welfare. But if there is no other option, I will eat dairy or eggs to get the energy I need to function when we are traveling. Furthermore, I listen to my body, and once every half year if I really crave say; seafood or salmon, I will have one good vegetarian meal. It's important that the vegan diet doesn't become a restriction but a conscious choice that I thrive on. I hope this makes sense!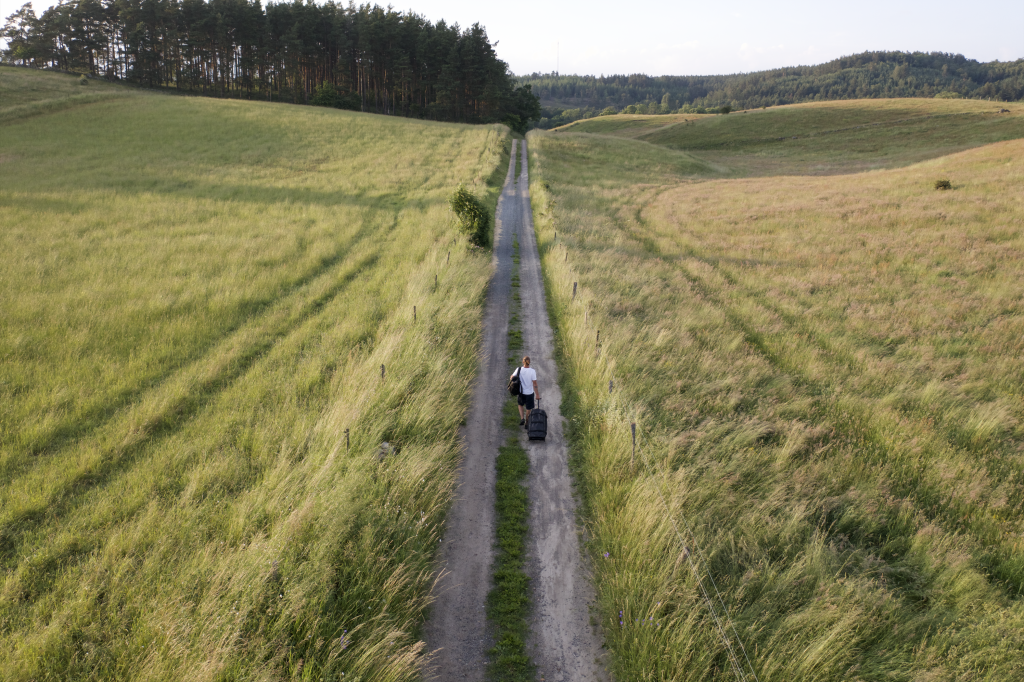 Second of all, we always bike or take public transportation
Since Copenhagen is basically the bike capital of the world and Danish people almost learn how to bike before they can even walk, biking is a huge part of our lifestyle. We really enjoy the convenience of biking. On really rainy days we will take public transportation. The public transportation in Copenhagen is really good as well so its a great option. We don't have a car, because we would honestly only use it for getting out of the city on weekends or vacation… And then it just makes more sense for us to borrow or rent a car on those occasions. If you come to Copenhagen it is possible to rent a bike of your own, just ask google!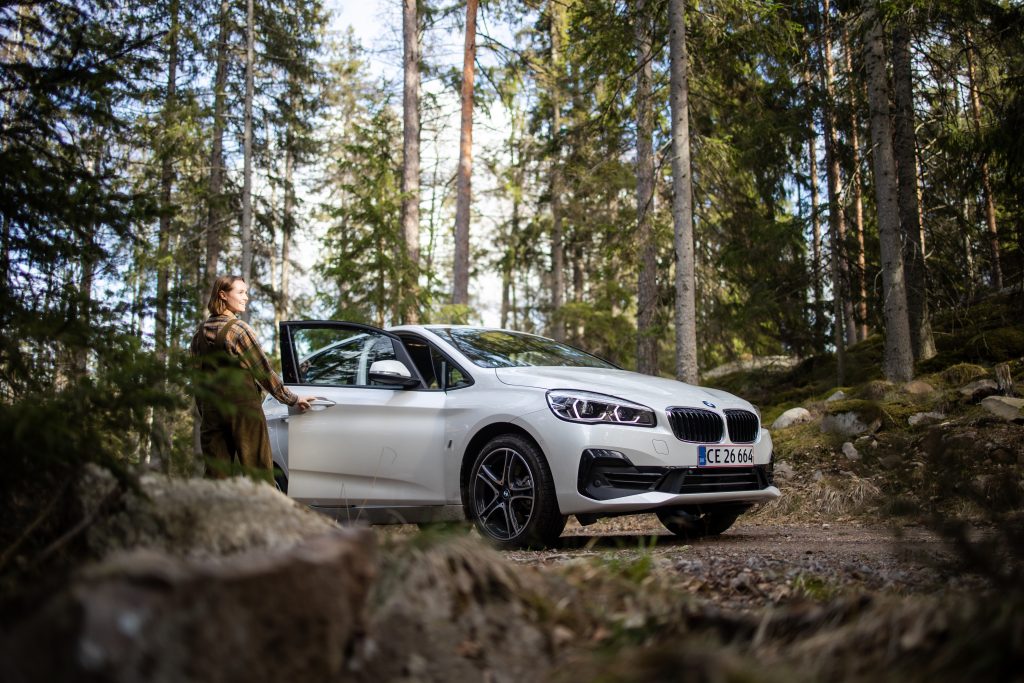 We made a pact to only fly once a year!
We both agreed that 2019 would be the year we tried to limit our flight transportation, and until now it really hasn't been that challenging! We make very conscious decisions about every travel opportunity, and we prioritize a lot! We look forward to our next flight, which now seems more "special" than it did before when we traveled by aircraft all the time. Actually, we haven't decided if we are even gonna fly in 2019 yet, but we do have something planned for the start of 2020.
We try to keep our exercise activities eco-friendly
We love to have an active lifestyle and especially Karoline really enjoys physical activities several times a week. I started doing hot yoga while living in New York, and I took that habit with me home to Copenhagen. However, one thing about hot yoga is, that it takes so much energy to heat up a room to the 40 degrees that are essential to the hot yoga practice. So I did my research to find the most energy conscience and innovative yoga studio in Copenhagen. Currently, I do yoga at Hot Yoga Hellerup which has great heating, isolation and ventilation system and is highly recommendable! (not an ad). The studio doesn't use as much energy to heat up the room because of their good isolation and great air system. Furthermore, all my yoga gear is eco-friendly and travel-sized. My yoga mat is foldable and very light in weight, which means I can have it with me on all of our journeys. My current yoga mat from Manduka has been with me on both our East Asian – and Nordic Adventure (also not an ad). Lastly, I run a couple of times a week, and this is only dependent on my own energy.
We love tupperware and reusable water bottles
Something we also use on a daily basis is our reusable kitchenware. We always bring reusable water bottles with us on the go and our travels. I honestly don't remember the last time we bought a plastic water bottle. We personally love our reuseable bottles from 24Bottles which you can get to both hot and cold drinks(also not an ad). They truly hold the temperature of your drinks for hours and hours! To limit food waste we always rely on our tupperware, which we just bought in our local convenience store. This is a great idea for those with a little bit of OCD to make your fridge look amazing. It is so satisfying!
Truth be told, we could talk about this all day because there are so many small things we do better now than we did just last year. But we hope that this might inspire you to how you can make more eco-friendly decisions in a convenient way.
Love Karoline