This blogpost contains advertisement
This spectacular hotel most recently opened in the middel of the busy center of Stockholm, Sweden.
Downtown Camper hotel is an incredible mixture of an urban and outdoor vibe mixed with elegance and quality.
The moment we entered the hotel we felt at home. The interior is very unique. The combination of kajaks hanging from the roof, plants on the walls and an elegant dining restaurant in the reception creates an amazing ambients.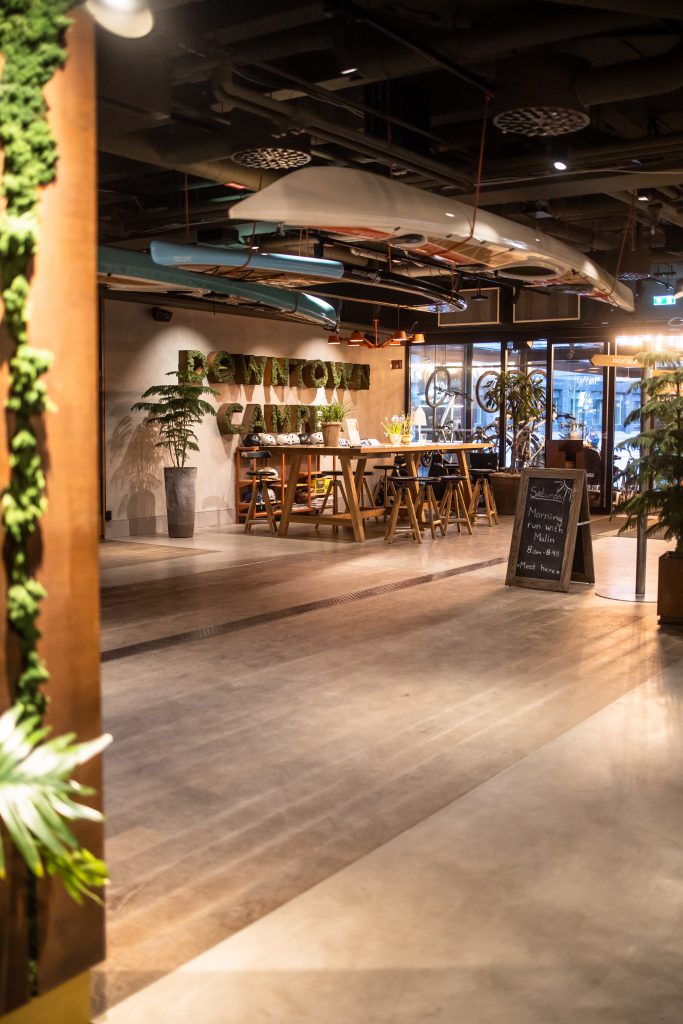 An eco-friendly hotel
The reason we chose to stay at the Downtown Camper hotel was due to their focus on sustainability.
It can be difficult for a hotel to inform their guest about the points below – but its something we think they should brag a lot more about!
They Co2-compensate for all the meat they buy
Almost all of the dishes in Campfire (our restaurant) can be made vegetarian
All the food waste from the restaurant is transformed into bio-fuel
They have energy-saving LED lights throughout the hotel
They have refillable body care bottles in all rooms to minimize single-use plastics, and single-use plastics are also reduced throughout the hotel.
They use organic, bio-degradable detergents when cleaning the rooms
You can read more about Scandic and their sustainability at this link.
Campfire Grill & Bar
Breakfast buffet is served at the Campfire Grill & Bar. There is a broad variety of different drinks and food. The settings are elegant but at the same time casual.
You are also able to enjoy a pleasent meal at the Campfire Grill & Bar.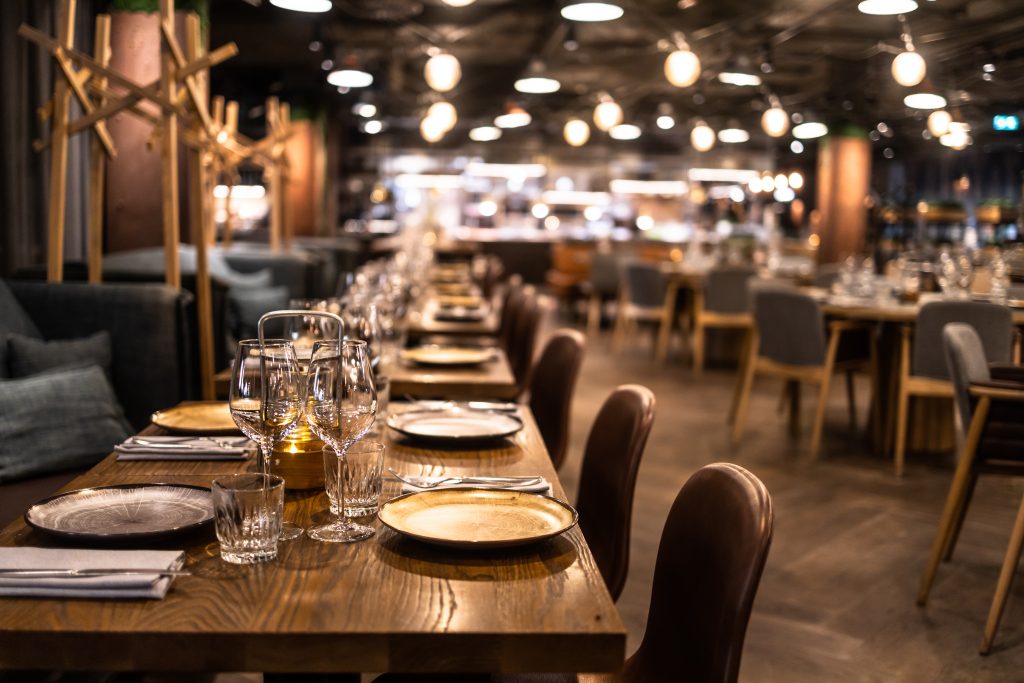 Public Areas
The Downtown Camper hotel is the perfect playground no-matter whats on your agenda.
Above a sitting area is a massive net with pillows and perfect as a different workspace area.
If you are more into games and fun you can use the big lounge with great facilities.
The Nest (Wellness)
The Nest, our magical wellness area, is located on the top floor with fantastic views over Stockholm's rooftops. It is one of the greatest rooftop pools we have visted in Europe. The outdoor area is only open for the pool visitors, which makes it a beautiful and quiet oasis.
There is a different variety of food and drinks and scrubs while you are enjoying your time at The Nest.
You can read more about the opening hours etc. at this link.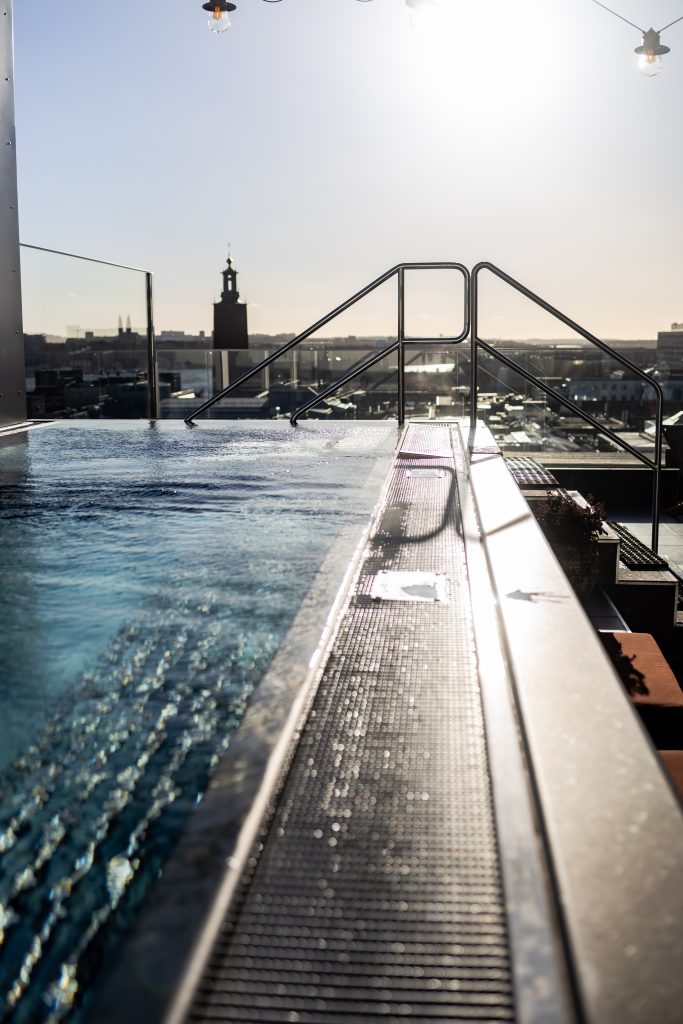 The rooms
The rooms are is decorated in the same still as the rest of the hotel.
You instantly get a vibe of this outdoor wilderness, but at the same time its new, modern and very comfortable.
If you are interested in reading more about the hotel or check the availability and prices – click on the button below.