For those of you who are not familiar with the two different Adobe products, I will try to make a quick definition of the two different programs.
Lightroom
Lightroom allows you to adjust and edit the data of your pictures in terms of light and colors. Basically, it helps you out if you did not have the settings 100% correct on your camera while shooting the picture. Here is an example of the before and after today's post on our Instagram.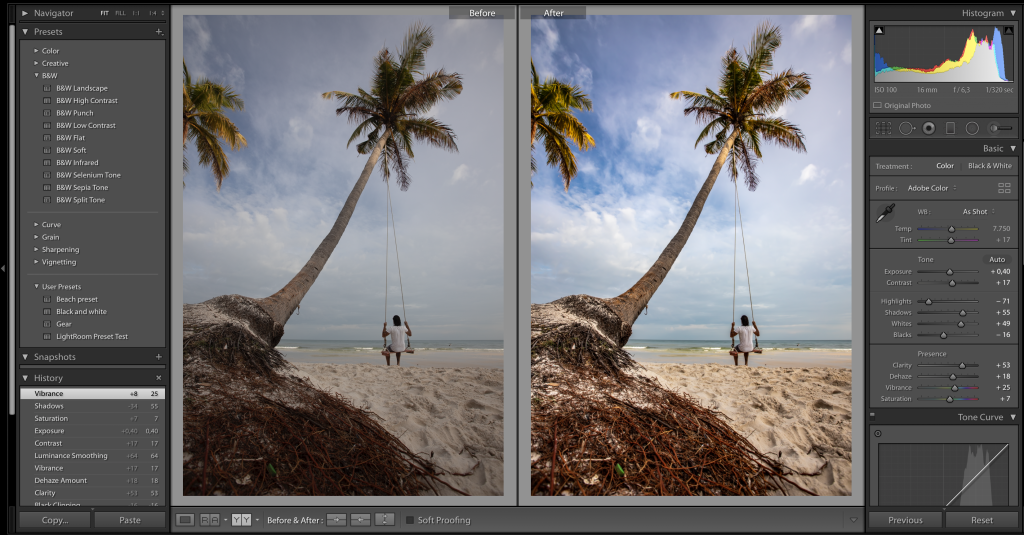 Photoshop
This program is mainly used for manipulating the pictures. Which means either adding data to the picture or removing it. This is where you could, for example, add a sunset. However, this location will never see the sunset, because it is pointing toward the south-east. I know I am not a genius in photoshop, this was just to give you an example.
I fully understand that there is a difference between photographers and artsy people who work brilliantly in photoshop but the social media and internet does.
At the moment we are traveling around Vietnam. We often use the internet and social media to collect inspiration for our trips.
You can read about all our travel tips to Vietnam tips here.
The unfortunate thing is that as soon as a picture is online, and if it goes viral, it loses the author of the pictures. Quickly the capture of the picture is as this example "Beautiful landscapes in Vietnam".
If you know a little about Vietnam, this location is Sa Pa in the northern part of Vietnam with absolutely no connection to the ocean or a beach.

Picture number 2 is actually from Sa Pa – isn't that beautiful enough!?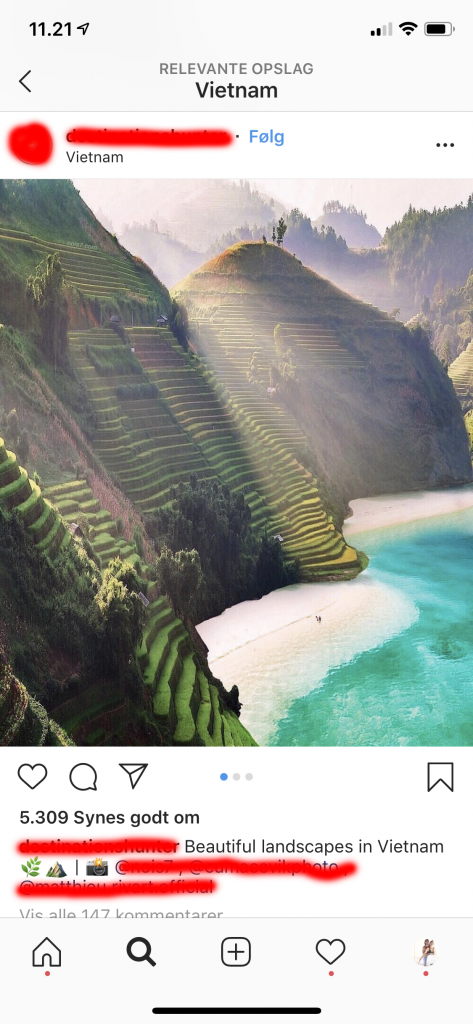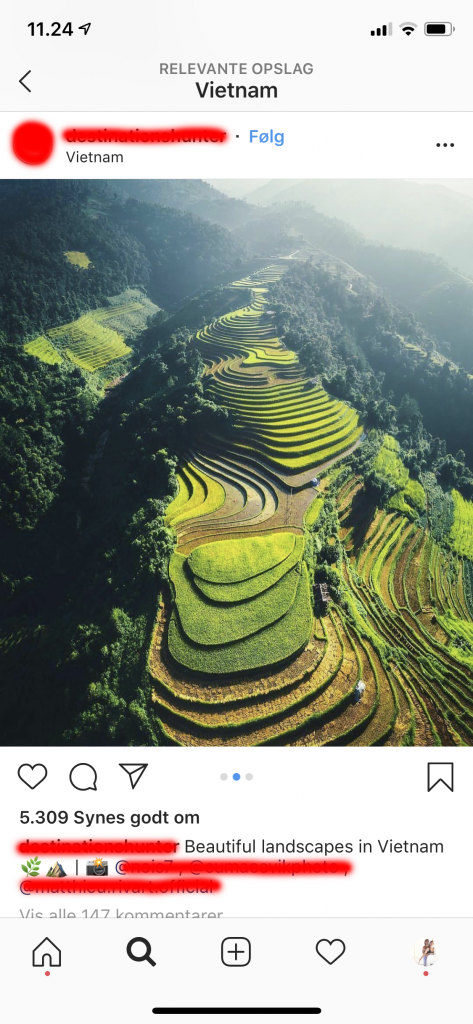 We use Photoshop too!
We use photoshop to change the highlights, shadows, or colors in different parts of the picture, and we love the program! But we would never add fake objects or things to our pictures just to make it more attractive. We truly hope that we can inspire people to visit different places in the world, but real places!

But people start to expect so much more of the world because of people playing around in photoshop. Especially when it comes to travel photos and people get really disappointed!
This is why we don't manipulate our photos in photoshop but mainly use Lightroom to adjust the colors and lighting from our RAW files.

We would love to hear your opinion on this topic! Please comment below and let us know what you think?