There is a lot of different FREE apps that can be helpful when traveling around the world. Some of the apps you are able to use in several countries and some are more local – but we hope you find them helpful too!

Maps.Me
We are having a travel blog so we have a website where we keep all our tips and recommendations for you guys.
But if you don't have a travel blog and would like to write down a few of your favorite spots on your journey Maps.me is perfect!
Besides adding your favorite restaurant, market, bar, national park, beach etc.
You can download maps for the country so the map works in offline mode. This is very helpful if you don't have data or WIFI but you would like to walk around still knowing where you are and where you are heading.
You can easily share your maps and recommendations with friends via the app.
Another feature inside the app maps.me is that you are able to search for restaurants, hotels or whatever you are looking for.

System: IOS & Android
Price: FREE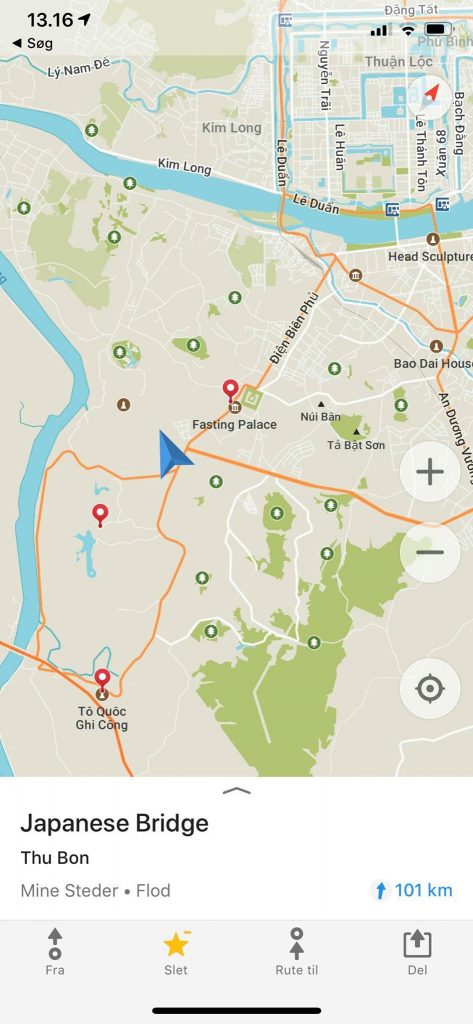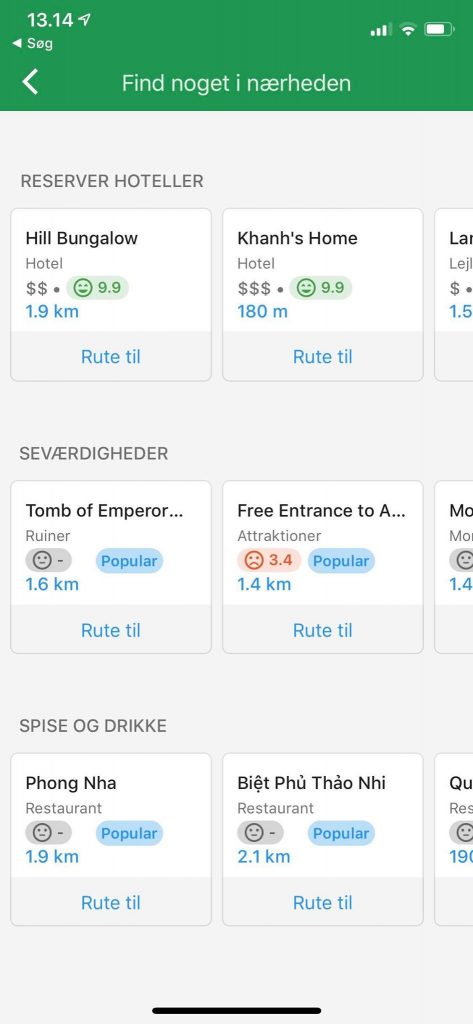 Grab
Grab is the Asian version of Uber with a few additional features.
You can chose between following options:
– Car
– Delivery
– Food
– Bike
Grab is working in most countries in Asia and might not be legal. The important thing in this is that it is not illegal for you as a passenger but the driver can get a fine – which means, you are not doing anything wrong!
Arriving at a new airport, train station or bus station it can be difficult to find your way around. Grab is by far the most efficient, cheapest and most reliable App on your journey.
You have a profile where you can add your credit card so you never have to worry about if the driver will cheat you.
There is a rating system that makes all drivers behave in a nice way hoping for a 5-star review.
Besides that, you earn points for taking rides and ordering food, that can give you different rewards.
Most recently we received a 3×100.000 free VND trips which get you really far in Vietnam!
We do not have free data or WIFI in every country, so what we do is we walk 50 meters from the place we arrive and login to a free wifi spot and order the Grab – everything works so smooth.
It is simple and easy to order food via Grab as well.
There is a list of cafes and restaurants, you choose what you want from the menu. Grab finds a driver to go there and pay for the food, pick it up on his MC and drives to your location where you pay him for the food and the transportation. I paid 100.000 VND (4.28 USD) for getting an excellent pizza delivered to our hotel.
System: IOS & Android
Price: FREE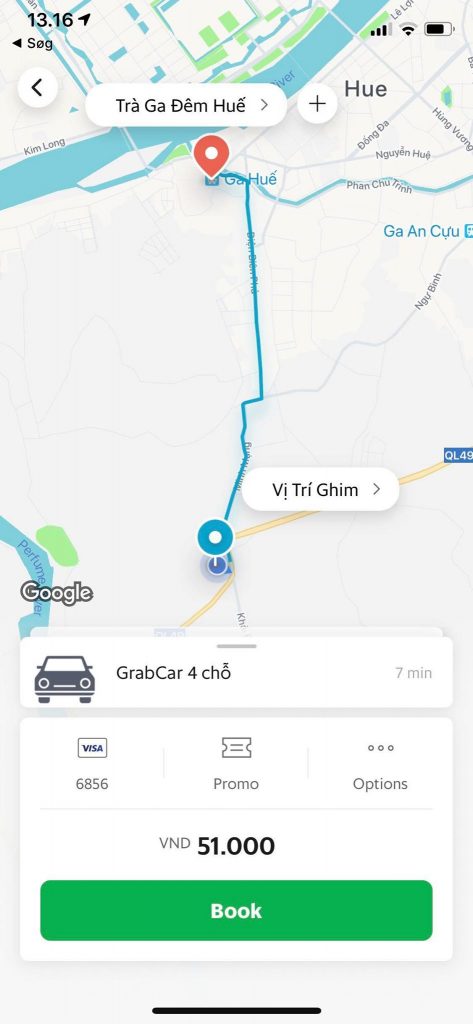 Foody
Foody is an App that only works in Vietnam (as far as we know). It gives you the possibility to discover restaurants, read reviews, book tables or order takeaway food. We use this app mainly to get inspiration for restaurants when we arrive in a new location.
System: IOS & Android
Price: FREE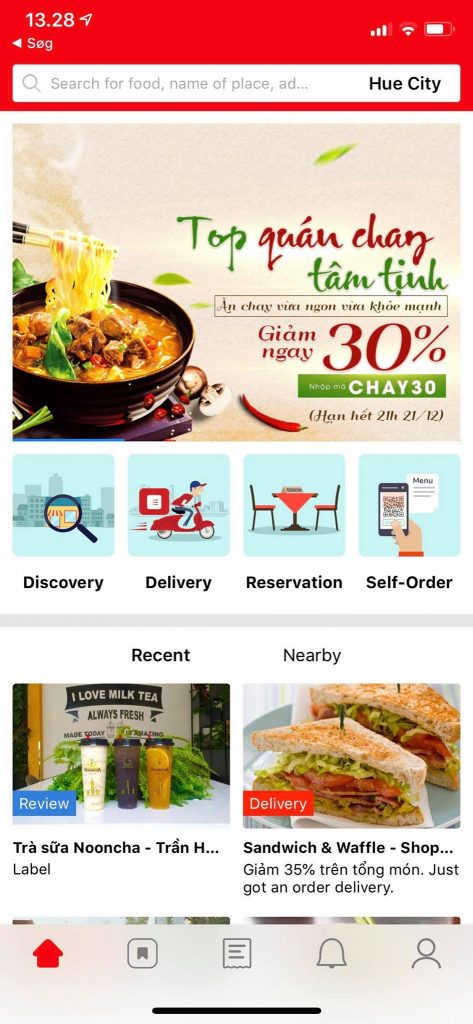 Booking.com
There is several different apps and websites that can help you find great accommodation for the best price. However, we have discovered it is not always the same sites that give you the best prices, but Booking.com has a loyalty program called Genius. This allow you after a few bookings to get better prices and special discounts such as free breakfast or free upgrade for example. The app has a great rating system so you can read reviews and watch pictures from the hotels. Besides that, they have a great cancellation politics, something we appreciate when traveling around a lot and our plans quickly can change.
System: IOS & Android
Price: FREE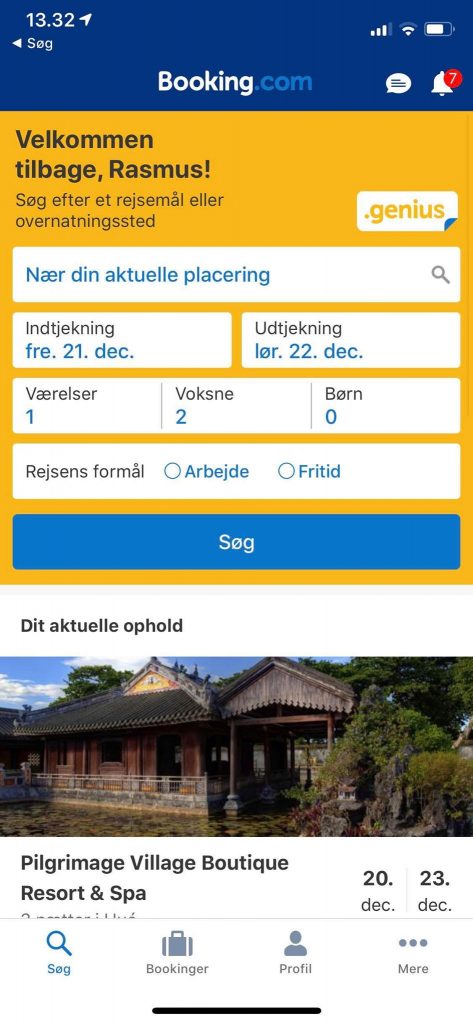 Hostelworld
Hotelworld is an app/website that allows you to find the best prices on hostels all around the world. It has a great rating system and most often honest pictures and details about the hostels.
System: IOS & Android
Price: FREE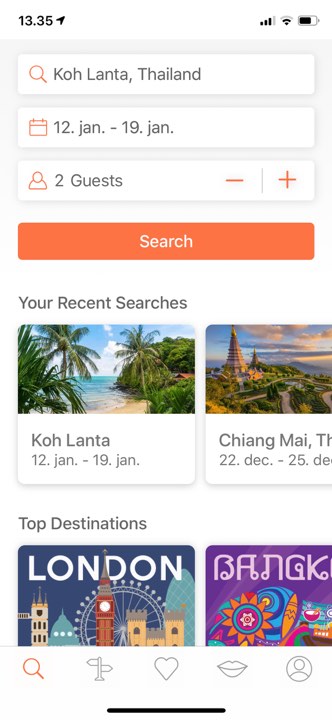 12go Asia
I know this is not an App but I have to share this website with you.
12go Asia is the easiest tool to plan your transportation around Asia!
However, as you might have read in our blog post from the train ride from Danang to Hue we discovered some downsides about 12go.Asia but we still use it ourselves.

System: Website
Price: FREE