This blog post is written in collaboration with the Paris Marriott Opera Ambassador Hotel. Our stay was a gift.
This will be a Paris Marriott Opera Ambassador Hotel review, which we hope will help you to decide on the hotel you book next time you are in Paris. We really enjoyed our stay here, and some of the features we are going to highlight in this post are the hotel's: location, rooms, service, breakfast, and facilities. Let's dig in!
Location
One of our favorite things about Paris Marriott Opera Ambassador Hotel is its location. It honestly couldn't be placed better in our opinion! We were able to walk to every tourist attraction we could think of. Furthermore, the 9th arrondissement, where the hotel is situated, is a neighborhood full of amazing restaurants and great shopping possibilities. Since we drove to the hotel we don't have much detail about public transportation from the airport. However, it was such a luxury to be able to drive straight to the front door and park our car right in front of the hotel, where a bell boy helped us out.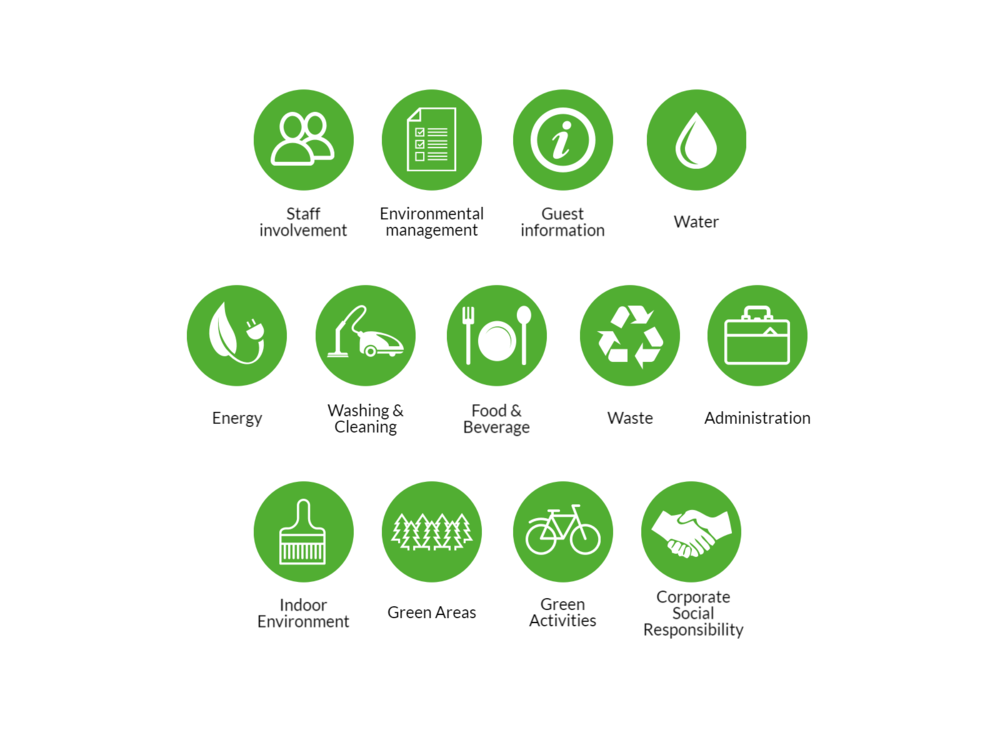 Green Key certified
The hotel is Green Key certified. The Green Key award is the leading standard for excellence in the field of environmental responsibility and sustainable operation within the tourism industry. This prestigious eco-label represents a commitment by businesses that their premises adhere to the strict criteria set by the Foundation for Environmental Education. A Green Key stands for the promise to its guests that by opting to stay with the Green Key establishment, they are helping to make a difference on an environmental level. The high environmental standards expected of these establishments are maintained through rigorous documentation and frequent audits. Green Key is eligible for hotels, hostels, small accommodations, campsites, holiday parks, conference centers, restaurants, and attractions.
Rooms
We stayed in a big beautiful room with a street view and a French balcony. The interior is very traditional Parisian with classic features. However, everything was very modern and the room was fully equipped with anything we could think of. We slept like babies in the huge bed that had the softest bedding. In our bathroom, there was both a shower and a bathtub, which is always such a luxury in our opinion! They really have an eye for detail and great attention to their guests' various needs.
Breakfast
The breakfast in the main restaurant in the hotel is so good! They have a huge variety of different flavors and cuisines and they also have both vegans, lactose-free and gluten-free options. They also have very healthy superfoods like chia seeds, goji berries, and açaí smoothies. But if you are more into peanut butter pancakes and chocolate croissants they also offer that in huge abundance!
Service
This brings us on to the service and staff at the hotel. Hands-on our hearts we can't remember the last time we experienced such a good service at a hotel! From the second we drove up the hotel the staff was so accommodating, smiling and kind to us. They really made sure we had the best couple of days at their hotel. Even at the breakfast buffet, a waiter came up to us and offered freshly baked croissants to us before placing them in the buffet. So considerate! The staff really made you feel special!
Lounge
One thing we really appreciate about Marriott Hotels is their executive lounges. The lounge is open all day long and here you are able to sit and work, chill or chat – whatever you feel like! We really like their big offer of light meals and beverages, which are really lifesavers if you are not accustomed to the French late-night dining! One of our evenings we actually ended up having our dinner here, because we were so exhausted from walking around Paris all day. The lounge is only accessible if you have a specific membership status or you are staying in a special room, so you should definitely ask the staff about how to get access to this treat! It's worth it!
Fitness
We almost always go to hotels with a gym because we really prioritize to keep healthy while on the road. However, often we find ourselves very disappointed with the facilities. Gladly this was not the case at Paris Marriott Opera Ambassador Hotel! The machines, equipment, and facility were of good quality and very functional. There was enough space in the room so we were able to be four people in the gym at the same time with no problem at all. We definitely had some great sessions here.
We will definitely stay here again next time we visit Paris. If you are interested in reading more about the Paris Marriott Opera Ambassador Hotel feel free to click the button above.