This week we are in Bangkok for a few days on our journey from south Thailand to north Thailand. While we are enjoying the buzzing capital, we are staying at SO Sofitel Bangkok.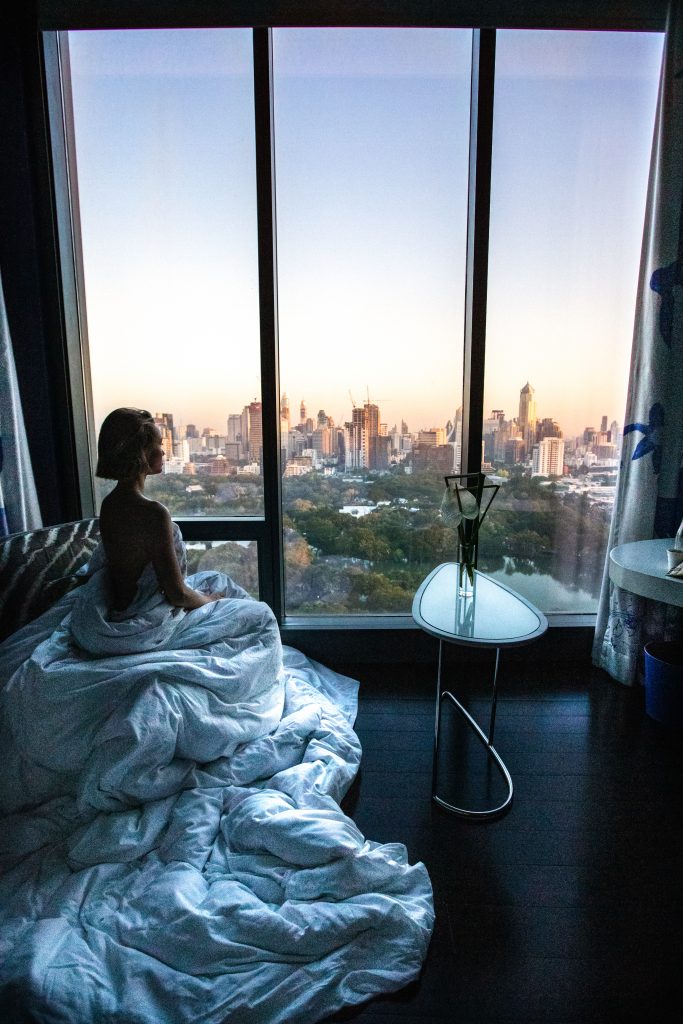 Design
SO Sofitel Bangkok is a very beautiful hotel with many luxurious details! It is like the architect and the interior designer has predicted needs, that we didn't even know we have as guests! Our room is SO Comfy! It has a big shower that can easily fit two, his and hers dressing gowns, a big bubble bath, his and hers bathroom drawers, numerous beauty products, a great espresso machine, a giant bed that is soft and perfect aaaand best of all: THE VIEW! We have the most incredible view of Lumphini Park and the Bangkok skyline from our room!
Location
The location of SO Sofitel is just perfect. The hotel lies about a 50 min drive from Bangkok Suvarnabhumi Airport, and there is an average about a 30 min drive to the different tourist attractions in Bangkok. Because the hotel is located in the center of Bangkok just beside Lumphini Park, it has the most beautiful view of the big green park and the outstanding skyline of Bangkok in every direction. The view from this hotel is without a doubt an attraction in itself, and from every room and every public area of the hotel; the infinity pool, the beautiful lobby, the yummy Red Oven restaurant and the big Fitness center, you can enjoy the breath-taking view!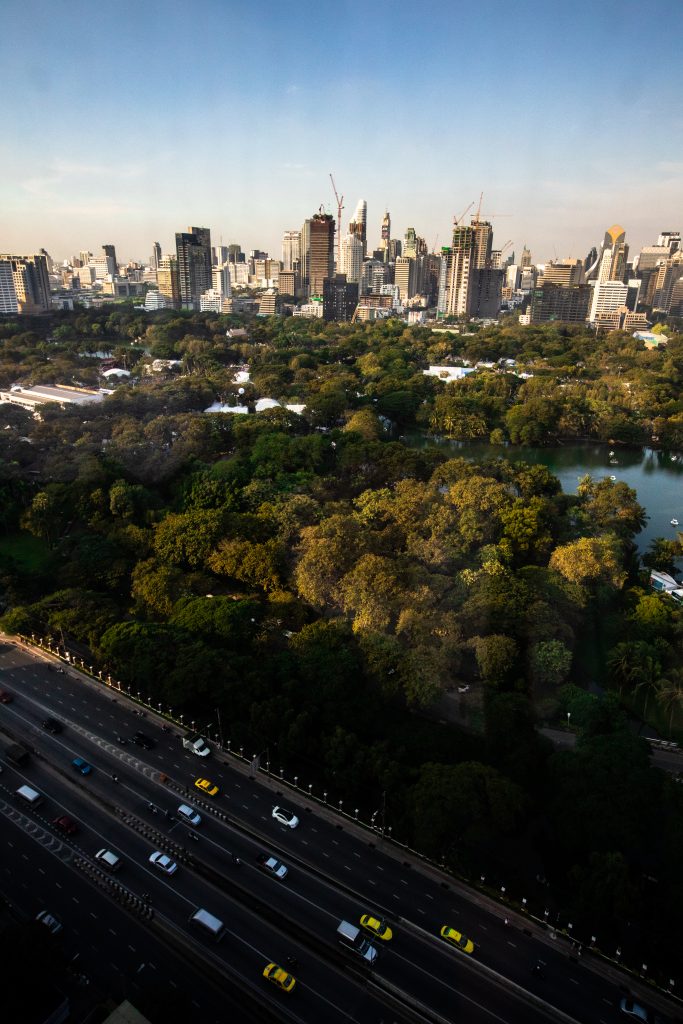 Facilities
Another thing we want to highlight about this hotel is SO Sofitel Bangkok's great facilities! When traveling so much from place to place as we do, you get really dependent on the facilities that make it possible for you to eat healthy, work out and wash your clothes to structure your work-life balance. SO Sofitel has facilities for every need we might have, and the quality of the facilities are so luxurious and over the top! This morning we went to the gym for a quick workout and it was such an experience just to exercise. The gym had all the equipment we needed plus more, a view of the infinity pool and the skyline of Bangkok, full Wi-Fi connection and off cause a huge spa area that we relaxed in after our workout.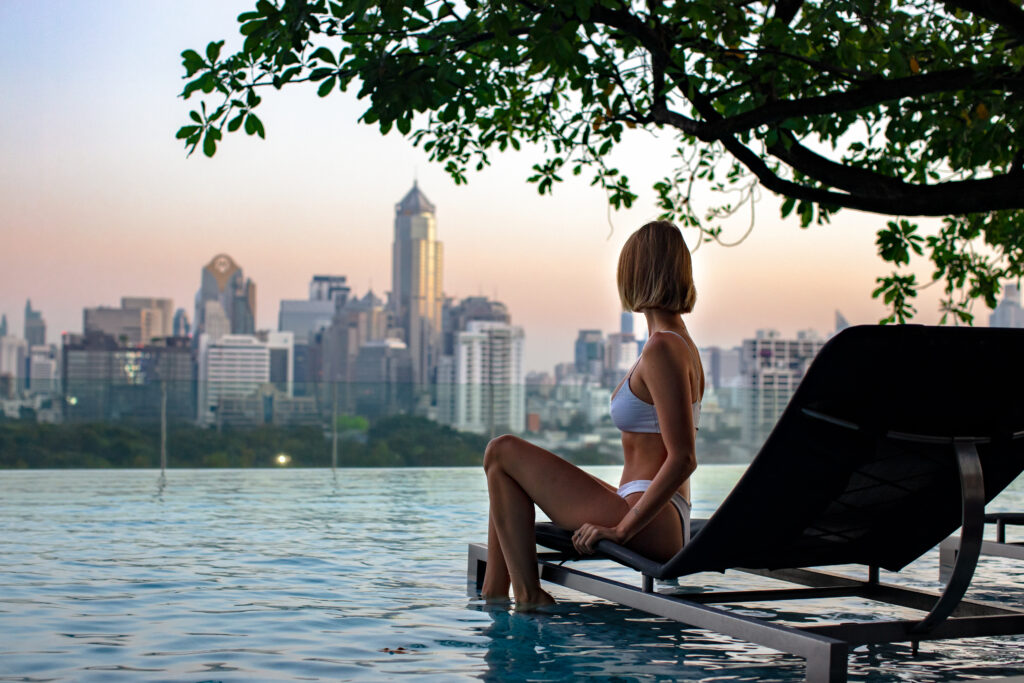 Red Oven
If you are a foodie SO Sofitel is the right place to be!
We had the most amazing Sunday Brunch at their own restaurant Red Oven. This brunch included everything you can ever imagine such as oysters from France, Salmon from Scotland, pasta from Italy, ham from Spain and the list goes on and on! We ate for 3 hours with the most breathtaking view!
Honestly, what more do you need to start your day with a smile? Bring on the day!!
We hope you can use this recommendation of SO Sofitel Bangkok to inspiration for your next adventure!
Best,
Karoline