In this blog post we will recommend you to what to do on Koh Jum, Thailand
Koh Jum is a small island in the Andaman Sea outside the coast of Thailand. It is an absolute paradise with untouched nature and wildlife, an authentic local environment and only a few tourists. Whaaaat!? This is the perfect getaway for backpackers that sees beautiful nature as a playground with infinite opportunities. The locals told us that they only wish for a few more tourists to help support their community, but no more than that because they want to preserve their island as it is. In this blog post we will recommend a few places and activities you have to do when travelling to Koh Jum.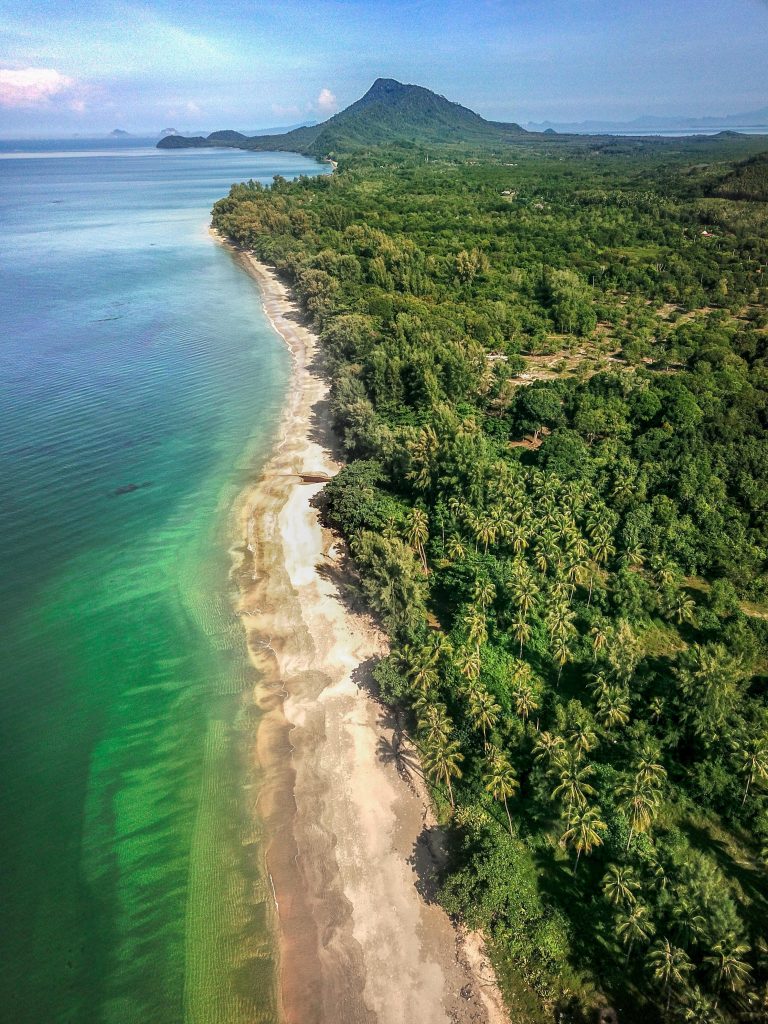 Rent a scooter on Koh jum!
This is an absolute must! If it is your first time riding a scooter or you just haven't had the guts to ride a scooter anywhere in the crowded cities in Thailand, this is your chance! The main roads on Koh Jum have well preserved and the amount of traffic is very small. Most of the time, you actually have the roads for yourself, which is a perfect opportunity for practice! Furthermore, the island is so small, that if you have a scooter you can see the whole island in just one day! And the best part of riding a scooter around is, that you can park it almost anywhere and stop to see whatever wildlife is lurking in the bushes or what the locals are up to down at the pier. It is also a great way to get a bit offroad, and discover places like our next recommendation. Another thing is, that the amount of taxis on Koh Jum is very(!) limited, so it's very convenient to have a scooter by the hand.
Go discover Magic Bar on Koh Jum
When you've got a scooter, you should definitely try to find the Magic Bar. This bar is located on a hidden beach named Magic Beach, that you can only get to by taking an offroad track. The bar is completely made of wood and rope and has a perfect view of the hidden beach. They only serve drinks, and they are strong! So maybe you should be strategic about who is driving home 😉 Magic bar also play some very chill tunes which get you in the perfect "Don't worry, be happy" mood! When we found Magic bar, we were the only ones there if you are not counting the bartender and his lovely friend. So it was a pretty fun experience to go down an off-road track, finding a hidden beach and a magic bar that you had all to yourself. We would definitely recommend this experience.
Have breakfast at Luboa Cafe on Koh Jum
In the centre of Koh Jum village (which is very small), you will find Luboa cafe. It just opened at the beginning of November 2018 and it is owned by a very sweet couple. Because of the fact that he is originally from Germany and she is Thai, both of them speak very well English, which meant that we were able to understand them. We had the best conversation with them, and they told us so much about the local community, the wildlife and the history of Koh Jum. Beside great conversation, they also make incredible food. The woman who owns the place is a food scientist and cares a lot about making healthy food without leaving a stain on the environment. They make their own cheeses from local cow milk and they daily buy freshly baked bread from the local bakery. All their food is without any preservatives. So if you are an environmentally conscious foodie who likes great conversation. You should definitely check out this cafe!
We hope these recommendations will inspire you to your next adventure!
Best,
Karoline