Joy Bungalows Recommendation Koh Jum, Thailand
Koh Jum is an undiscovered pearl in the middle of the Andaman sea. The Andaman sea is known for its beautiful islands with crystal clear waters, white sand beaches and tropical palm trees. That is why these islands are some of the most popular tourist destinations on the planet. While Koh Phi Phi, Phuket and Krabi have gotten overcrowded with tourists, full moon parties and buzzing souvenir bazaars, Koh Jum is a paradise for those who want a quiet, authentic nature experience without the usual tourist hassle. We told some locals that we were writing a blog post about Koh Jum, and they said that they, of course, would like a few more tourists, but no more than that! They want to preserve their local environment and their untouched nature and wildlife.
When you live in paradise you don't need luxury, right?
While we discovered Koh Jum we stayed at Joy Bungalows, which was the first Bungalow resort on Koh Jum. Joy Bungalows is located on a beautiful and very long beach on Koh Jum and is surrounded by a tropical forest with a whole lot of wildlife in it – even monkeys! The Bungalows are nice, but not luxurious, but who needs that when you live in paradise? We didn't! We loved being outdoors all day, renting a scooter at Joy Bungalows and driving around monkey scouting. We walked up and down the long beach and found hidden beach bars built with bamboo and rope. There were no full moon parties though, thank god ;-). Joy Bungalows has a really nice restaurant with great food and very sweet waiters with great personalities.
This is really one of those accommodations that has so much soul!
After just one hour at Joy Bungalows, you instantly feel more balanced and relaxed than you have all year. I remember we had the same feeling on Madagascar at Le Grand Bleu, but we haven't had it since – Until now. It's really difficult to describe the feeling a stay at Joy Bungalows gives you, but its kind of a feeling of letting stress go and being at ease and just smiling of no reason at all. And it is so visible that all other guests at Joy Bungalows feel the same way. We all just walked around quietly chitchatting with our travel buddies and enjoyed the silence and nature. There is just an unspoken understanding between all guests, that this place is sacred and no one is to disturb the silence and good vibes.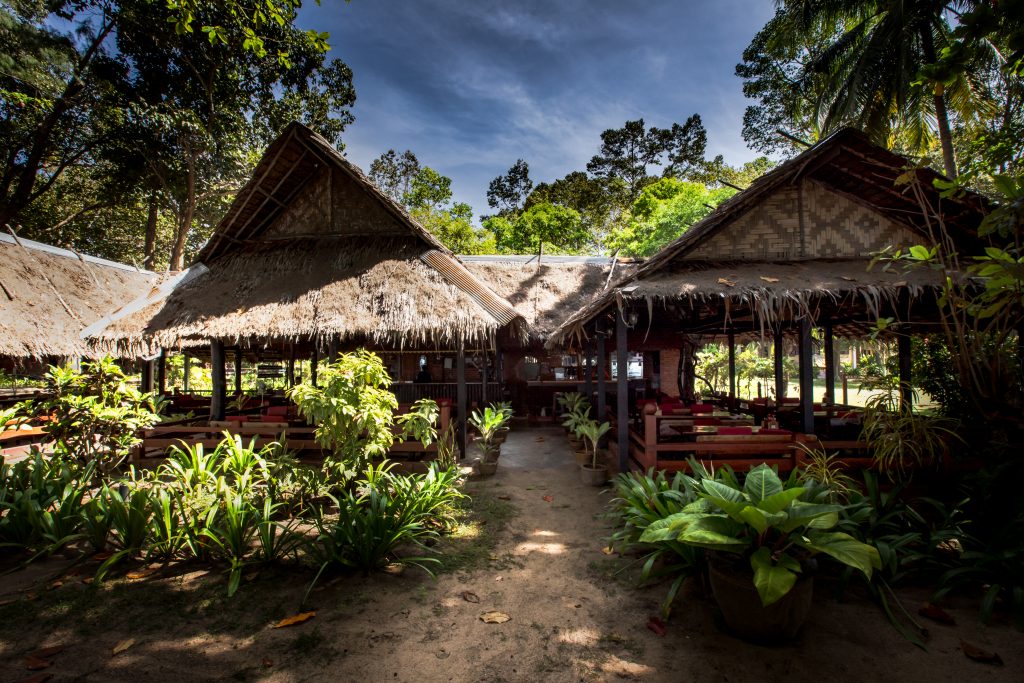 We would definitely recommend Joy Bungalows
to couples, families or friends of all ages, who just want an amazing nature experience, and sees the exotic and untouched nature as a big playground with infinite opportunities. If you are a nature geek this place will make you feel like a child in a candy store. We really did.
Hope this recommendation can give you some inspiration for your next adventure!
Best,
Karoline