The thing Rasmus and I have been most excited about on this trip to Thailand has definitely been Thai food! Who isn't crazy about Thai food? Now we've been to Ao Nang and Krabi and tasted everything from street food to room service – and it has been epic! We've made a small food guide for you, so you know what expect when travelling to Ao Nang and Krabi in Thailand.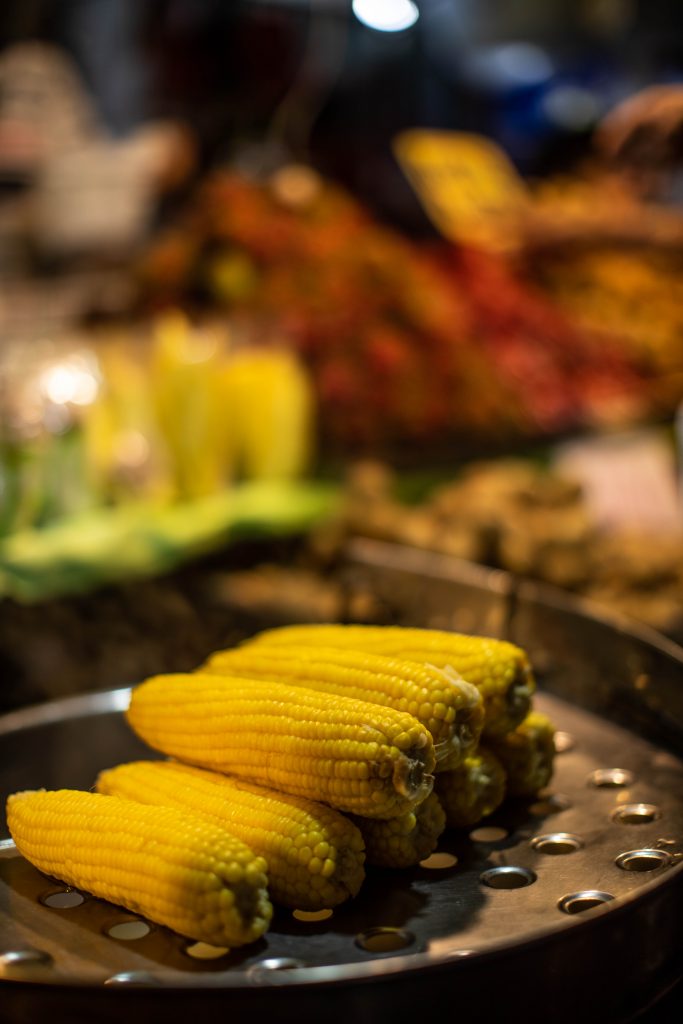 Prices:
First of all, let's talk money! When walking around Krabi or Ao Nang you will notice, that the closer you get to the tourist centre the higher the prices will be. Actually, we've seen prices rise 300% from one area to another. Because of this, you might do yourself a favour and walk that extra 5 min away from crowded areas or beach lounges. At least if you are trying to save the extra bucks. When that's said, the prices are a lot lower than Western prices.
1 Thai baht = 0.03 U.S dollar, 1 Thai Baht = 0.02 British Pounds, 1 Thai baht = 0.026 Euros*. *currencies on the 13th of Nov 2018)
Here are some examples of prices: A coconut drink: 25 – 60 baht, 1 course at a beach lounge/hotel: 180 – 250 baht, 1 course at a street food vendor: 30 – 90 baht.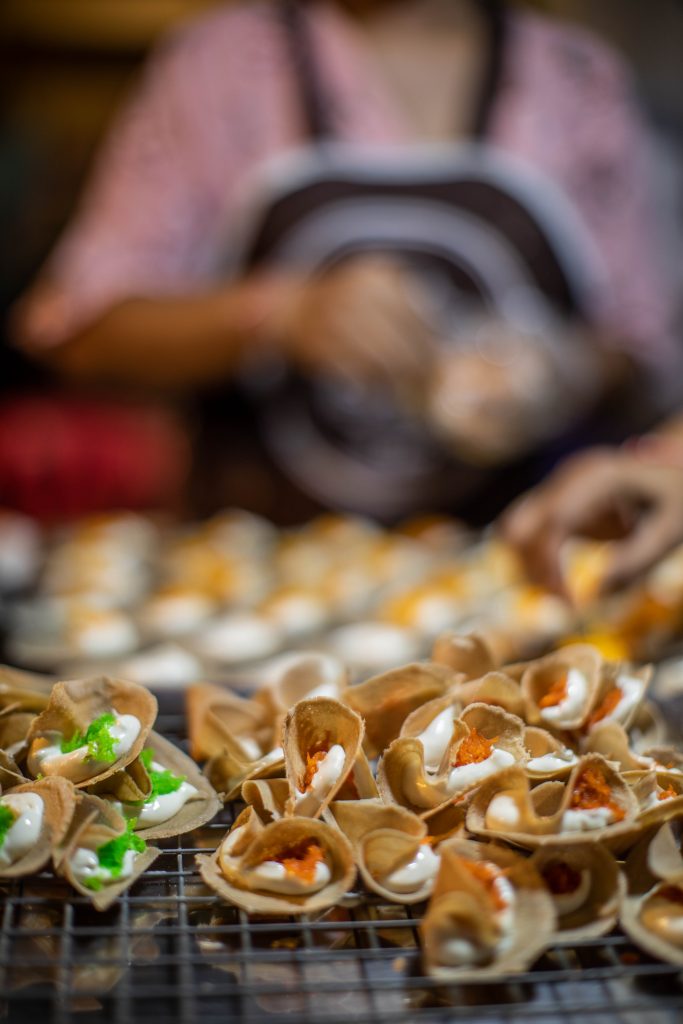 Types of food:
Of course, there is Thai food in Thailand. Duh! Soups, salads, noodles, rice, you name it – they've got it! If you want gluten-free, lactose-free, vegetarian or vegan – they've got it! Nearly every place has something for everyone. This is so liberating and stress relieving if you are travelling in a group of people with different diets! If you are not into Thai food, who are you and what are you doing in Thailand? No, jokes aside. There are so many different food options you can choose from if you don't like Thai food! We have seen restaurants and street vendors serve all kinds of food: Indian, Vietnamese, and Italian etc. Even if you have the weirdest allergies or diet, you can ask the staff to prepare something special for you, and they gladly do it. The service in Thailand is really excellent!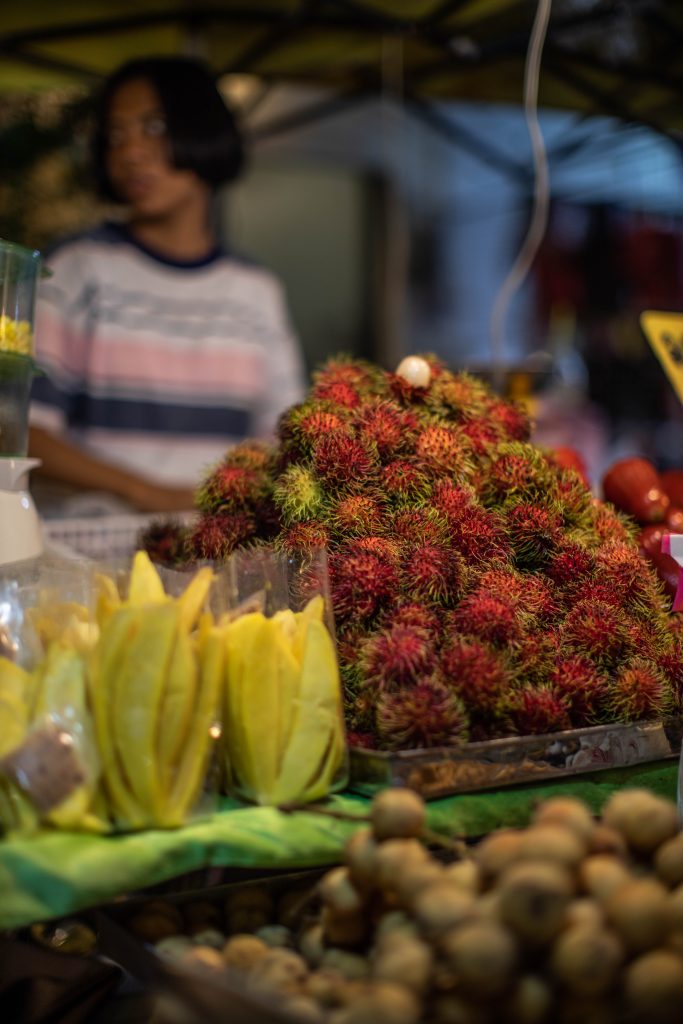 Hygiene:
I think it is safe to say that you'll always be taking a risk when eating food from a street vendor, no matter if you are in Krabi or New York City. And if you want to stay clear of any stomach troubles the same rules apply everywhere in the world: Be smart about your food! Pay attention to how the dish is prepared, what is the environment for the preparation, are the greens mixed with raw meat, how long has the dish been on display for etc.. One tip we religiously follow is to always look where the locals eat, and then we eat there ourselves. So far we've only had amazing experiences with street food in Thailand. It is really a must-do when travelling anywhere in Asia, and you shouldn't be afraid of trying it out! Just follow your gut, Ha Ha, and you'll be fine!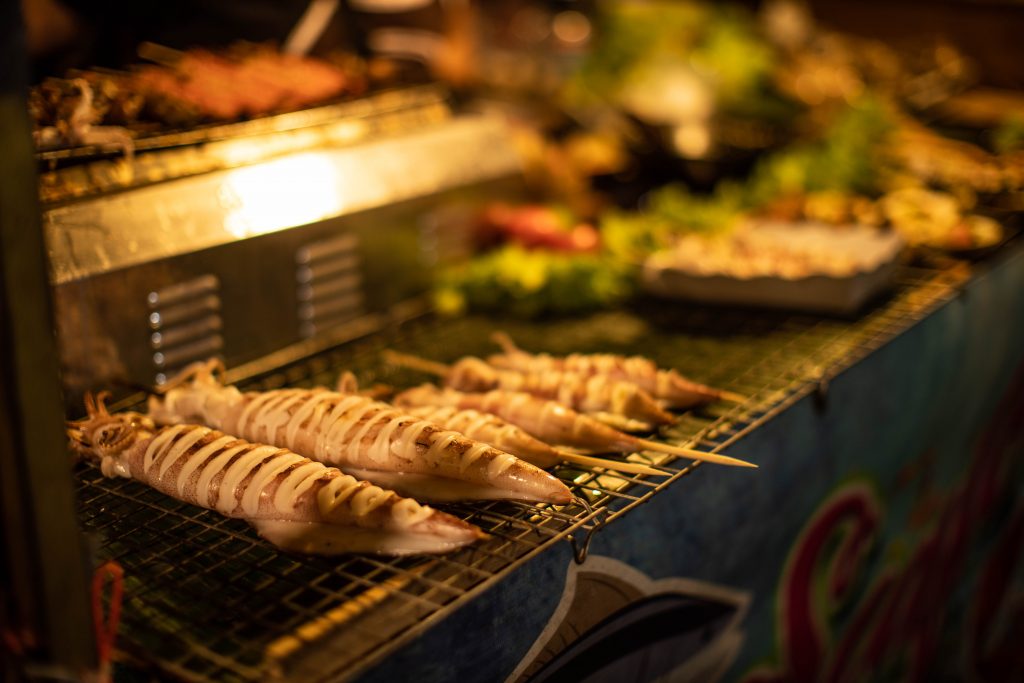 We hope you can use our very short food guide to answer some of the questions you might have about food in Krabi and Thailand in general. If you have any further questions, feel free to contact us!
Best Regards,
Karoline